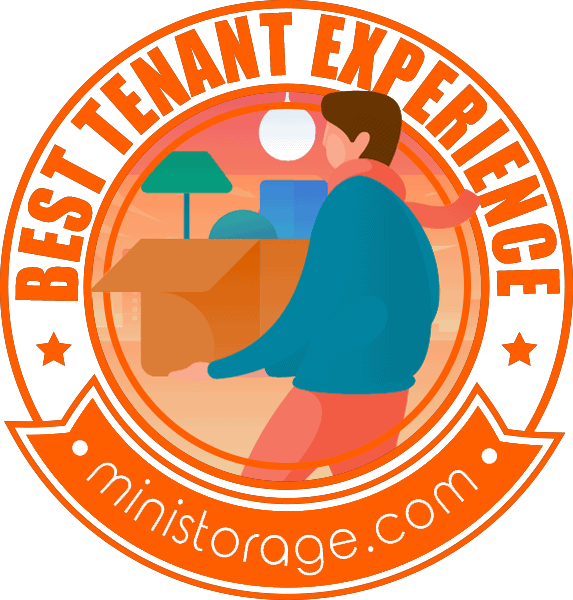 Ministorage.com is proud to present the first ever recipients of the ministorage.com Best Tenant Experience badge – our award for storage facilities that provide the Best Tenant Experience to their customers.
These 15 self-storage facilities stood out from the competition across all three categories for each of the 15 criteria that constitute the Best Customer Experience designation.

Without further adieu, here are the 15 award-winning storage facilities that provide the Best Tenant Experience (in alphabetical order).
Abby's Self Storage | 50 Abby Rd Templeton, California 93465
Abby's Self Storage is located in Templeton, CA and offers business and residential storage solutions for their customers in the greater Templeton/Atascadero area. The team at Abby's is committed to helping their tenants find the perfect storage solution; the facility has over 500 storage units ranging in size from small 5×5 units to large 12×30 units. Customers at Abby's Self-Storage can also choose indoor or outdoor drive-up access units, and climate-controlled storage units with temperature regulation.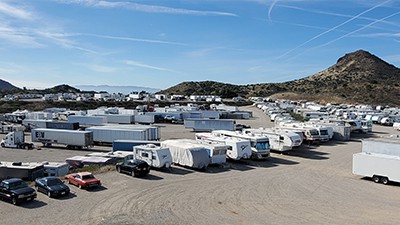 Agua Dulce Storage | 11715 Davenport Rd Agua Dulce, CA 91390
Agua Dulce Storage is one of the Santa Clarita Valley's largest premier outdoor boat & RV parking storage facility. They offer a variety of parking space sizes for all kinds of RVs and trailers, from the littlest teardrops to semi trucks with trailers.
This outdoor parking storage facility is extremely customer service oriented, offering lots of amenities to their tenants including an on-site wash bay and dump station. Tenants storing their toys or business equipment at Agua Dulce Storage have extra peace of mind thanks to on-site security and monitored video surveillance throughout the facility.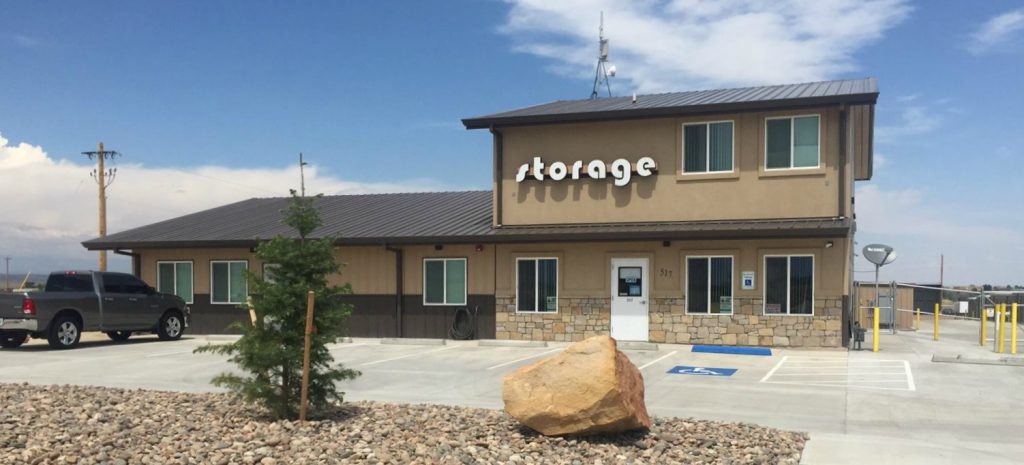 Armor Storage | 517 E. Industrial Blvd. Pueblo West, Colorado 81007
Armor Storage is Pueblo West, CO's largest premiere storage facility, and they put a big focus on customer service. Proud members of the Pueblo West community, Armor Storage has been named Pueblo West Chamber's "Business of the Year", and has received hundreds of 5-star reviews from happy tenants.
If you're looking for a storage unit in Pueblo West, CO, check out Armor Storage for residential or business storage. With covered parking for boats, RVs, trailers and cars and temperature controlled units available, Armor Storage has the right space for you.
Gilbert Self Storage | 530 N Gilbert St, Fullerton, CA 92833
For over 30 years, Gilbert Storage has provided clean, safe and secure-self storage units in Fullerton CA. Since 1985, short-term and long-term tenants have been storing their belongings at this centrally-located storage facility. While they've always offered drive-up access units, new amenities include a state-of-the-art video surveillance system and an easy-to-navigate website with an online rent payment feature.
Huntingdon Self Storage | 2080 Lieberman Dr, Huntingdon Valley, Pennsylvania 19006 
If you're looking for a storage unit in Huntingdon Valley, PA, look no further. Huntingdon Self Storage offers secure self-storage for both long-term and short-term storage needs, with a range of unit sizes. They offer small 5×5 storage units, perfect for school-year storage for nearby Bryn Athyn College students, up to large 20×20 units. Huntingdon Self Storage also offers parking space storage.
Mountain Storage | 152 State Highway 138 Crestline, CA 92325
Mountain Storage in the San Bernandino mountains of Crestline, CA ticks all the boxes when it comes to a fantastic tenant experience! Mountain Storage has a helpful and friendly management staff, a wide range of unit sizes to choose from, and offers discounts for seniors, active military and active civil service members.
Mountain Storage is a secure, access-controlled storage facility with individual keycode access plus video surveillance. If you're looking for a safe storage place in Crestline, CA, Mountain Storage has got you covered.
Mr Rogers Self-Storage | 800 Piedmont Rd, Charleston, WV 25301
If you're looking for an extra large storage unit in Charleston, WV be sure to give the friendly managers at Mr Rogers Self-Storage a call to see how they can help. Mr Rogers Self-Storage has the most variety in unit sizes, with large storage units sized all the way up to 59×34; if you're looking for an uncommon unit size they're the ones to call.
Mr Rogers Self-Storage serves customers in Charleston, WV with a whole range of services in addition to an extensive selection of storage units. The storage facility is a registered U-Haul dealer, and also offer eco-friendly paper shredding services for business and residential customers.
Ojai Self Storage | 404 Bryant Circle, Ojai, California 93023-4211
Ojai Self Storage has a lot to offer those looking for storage in Ojai, CA. The secure, gated facility features all drive-up access units and parking spaces for rent. They control access to the facility with an individual keycode unique to each tenant.
Ojai Self Storage makes your safety their priority by offering contactless rentals by phone call or through their website. Ojai Self-Storage's user friendly website is a big plus. You can easily rent or reserve a storage unit online, as well as manage your account and pay rent.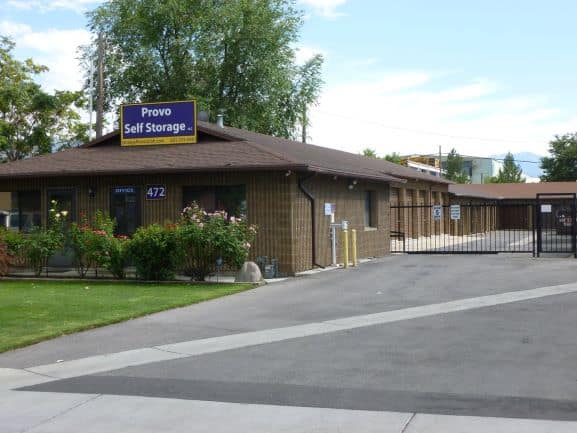 Provo Self Storage | 472 East 500 South Provo, UT 84606-4818
Move-in specials, discounted 2nd and 3rd months rent, and pro-rated first month are just a few of the ways Provo Self Storage in Provo, UT provides an excellent value to new and current tenants. This Utah storage facility has been serving the Provo community for over 30 years, providing some of the most secure storage in the area with all-concrete units, automated personal code access gates, and the best in camera surveillance.
As you can tell by the generous discounts Provo Self Storage offers, this storage facility cares about their customer's bottom line. They offer low monthly rates on long and short-term storage unit rentals. Friendly and professional staff are an added bonus.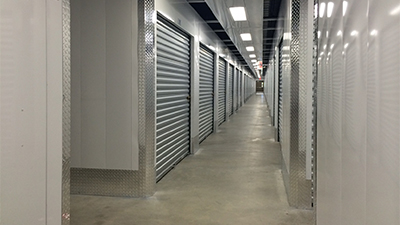 QuikStor Self Storage | 6615 Valjean Ave Van Nuys, California 91406
One of the newest storage facilities in Van Nuys, CA, QuikStor Self Storage has some of the most high-tech amenities available when it comes to security, including recorded video surveillance, individual keycoded access, an an alarm on each and every unit.
QuikStor Self Storage has over 120 units, all indoors, with a 16′ high overhead roll-up door for convenient access. The facility is lit inside and out with bright, motion-sensitive LED lighting.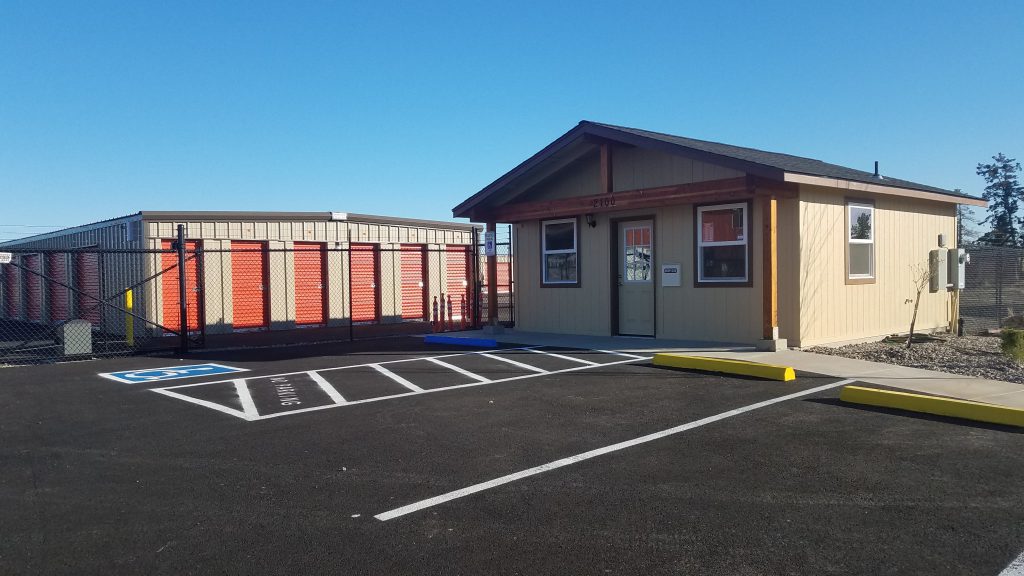 Safe In Storage | 2100 SW Badger Avenue Redmond, OR 97756
Safe In Storage is a new storage facility in Redmond, OR with all drive-up access units and outdoor, uncovered parking for RV, boat, or trailer storage. Each unit is armed with an individual unit alarm, and the facility is fenced and gated with keycode access to protect your belongings whether stored indoors or out.
Safe In Storage offers short or long-term storage to help you during a move or to provide a more permanent home for your belongings. This storage facility is locally owned and operated, and has some of the most friendly staff around.
Stewartville Storage | 1101 2nd Ave NW Stewartville, MN 55976
Stewartville Storage in Stewartville, MN has a storage solution for anything you need to store. This storage facility features all outdoor, drive-up units, some with extra-high overhead doors for higher clearance. You can store anything from small personal belongings to RVs, boats, and cars.
Stewartville Storage is fully fenced with additional outdoor parking storage spaces available. They have an on-site manager and extended access hours for the convenience of their tenants.
Storage Shack of Spokane | 16715 E Trent Ave. Spokane Valley, WA 99216
Storage Shack of Spokane, located in Spokane Valley, WA, brings a big dose of fun to the tenant experience with a beach theme. The storage facility's cheerful main office looks like a coastal beach cottage from the outside, and the inside even has a tiki coffee bar!
Storage Shack of Spokane brings more than fun to storage, though. The large fenced property is secured with keycode access entry/exit gates and all units are drive-up for the ultimate in ease of access and convenience. In addition to easy online reservations, Storage Shack of Spokane also offers contactless kiosk rental.
SuperStorage Lakeside | 10046 River Street Lakeside, California 92040
SuperStorage Lakeside is a recently renovated self-storage facility located in Lakeside, CA. Now equipped with the best in security tech, SuperStorage Lakeside delivers on the tenant experience with keypad activated entry gate, high definition video surveillance cameras, and high-wattage LED lighting.
SuperStorage Lakeside has an on-site resident manager, ready to provide customer service with a personal touch. Some other perks of this southern California storage facility are monthly pest control, a protection program for your belongings, drive-up access units, and parking storage for RVs up to 40 feet.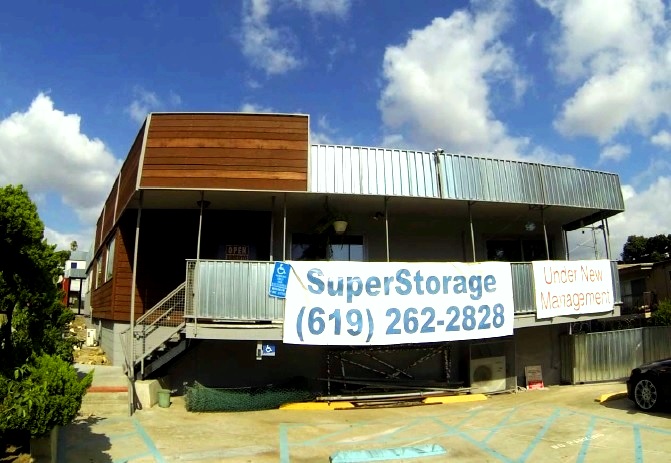 SuperStorage San Diego | 4773 Home Ave. San Diego, California 92105
The storage facility located at Home Ave and Euclid Ave has served the San Diego community since 1977! Operating now as SuperStorage San Diego, the storage facility is expanding security features and services, starting with extended access hours for the convenience of their tenants.
Meeting the needs of their San Diego tenants is what's most important to SuperStorage San Diego. They offer many choices when it comes to unit selection: indoor or drive-up access units are available, in sizes from large to small. Payment options are flexible; SuperStorage accepts Cash, Check, Money Orders, Visa, MasterCard and Discover. Tenants can also pay online through their website, set up for auto-payment or pay over the phone.
Theatre Drive Self Storage | 2371 Theatre Drive Paso Robles, California 93446
Theatre Drive Self Storage is one of the highest rated storage facilities in Paso Robles, CA. Their emphasis on customer service shows in their personalized service, starting with their easy online reservations and follow-up call to assist new tenants in completing their rental.
Offering all drive-up units, Theatre Drive Self Storage is securely fenced with keycoded gate access and top-of-the-line video surveillance. This Paso Robles storage facility is proud to provide their customers with affordable self-storage options. They offer a range of unit sizes to suit your storage needs.