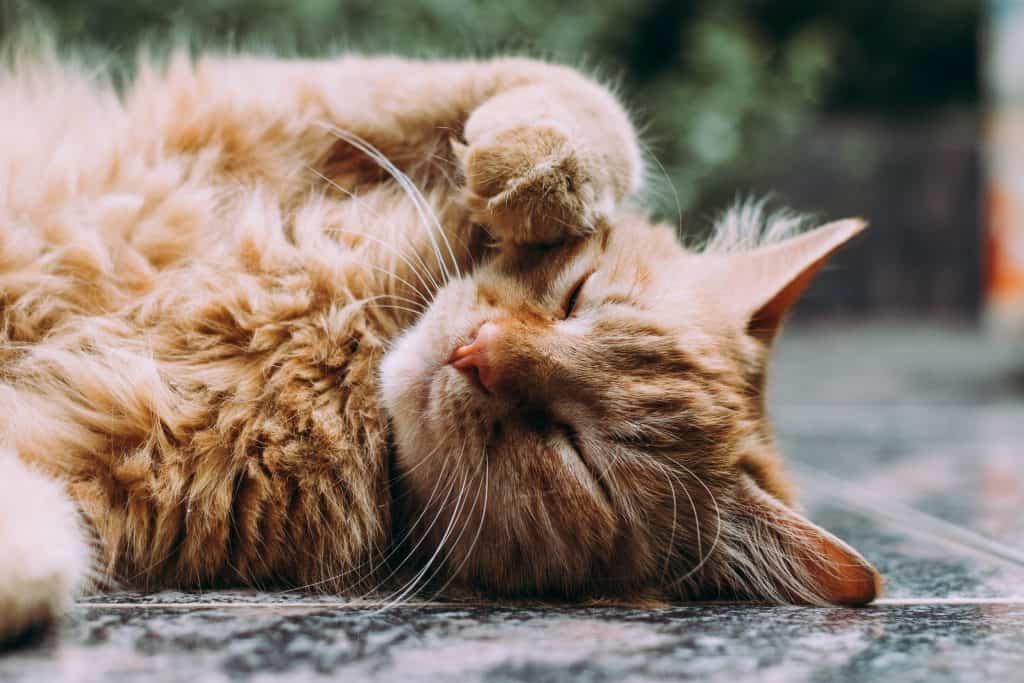 We love all things cats, from cute tiny kittens to grown-up cats that lay around and keep us company all day. Cats are inquisitive, playful, and independent. Cats also do us a huge favor by being so low maintenance. There are no 5 AM wake-ups at the door begging to go outside to the bathroom, and you'll rarely if ever, walk in the door to find droppings on the carpet.
Cats come equipped with knowing where to go and how. All you do is put the kitty litter in the box and let your pet know where it's located. They can handle the rest.
It's not maintenance-free, however. We've all been to that house before. You know, the one you walk into and a heavy odor from old kitty litter. Don't be that house. Do the right thing for your cat by keeping fresh kitty litter in their box. That will do most of the work to eliminate unpleasant odors.
Where you place the litter box also has a huge impact on keeping things in your apartment fresh. Even in small places where you barely have enough room for your own things, you can get creative and find places that are easy for your cat to access yet are out of the way to keep your home clean. Here are some ideas on the best places for a litter box in an apartment.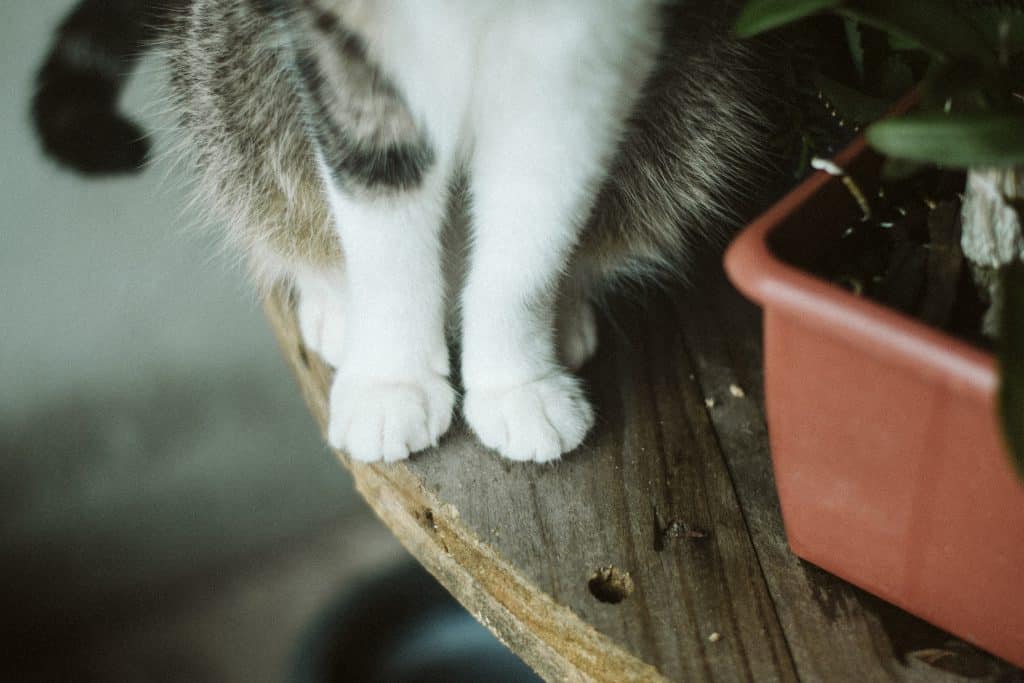 Litter Box Parameters
Before we get into specific locations, let's set some general rules on what kind of place what needs to be there. Some people feel like they need to have more than one litter box for some reason. This generally isn't the case. Unless afflicted with an illness or disability, your cat should be able to get to the box and handle their business without multiple outposts in your apartment.
Litter boxes are also ideally private, not only for your cat but also for you. Many models of litter boxes come with built-in domes that let your kitty go to the bathroom in private. You can also put it somewhere with a curtain or some other type of cover.
Going along with the privacy theme, a litter box will preferably be in a quiet part of your apartment. If there isn't one because of its small size, do the best you can. You want your cat to be as stress-free as possible when using the box. Trust us, it will be good for your cat and your peace and quiet. If the box is in the middle of a high-traffic area, your cat could express displeasure via some behavioral issues.
Litter Box Location Ideas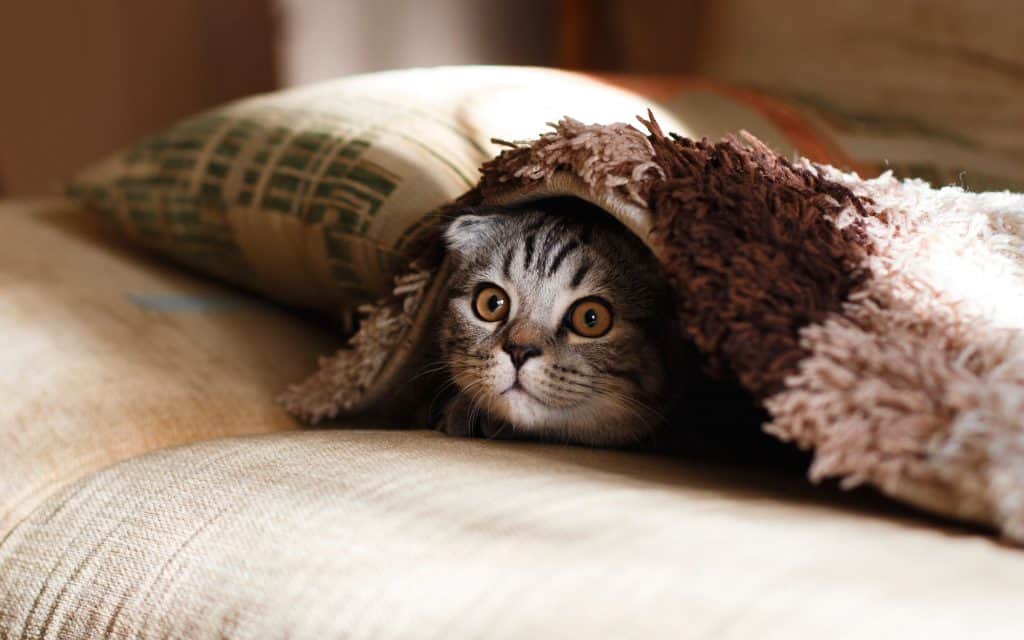 In a Discreet Closet
A lot of apartments have hallway or bedroom closets with sliding doors. These can be ideal places for litter boxes because you can place them in there and leave the doors cracked so your cat can get in. The confined space is great for keeping the litter box out of sight. It also helps contain any spills or odors. Just make sure you don't accidentally close your closet and shut off access for your cat to get to their litter box.
You'll want to do your best to keep the litter box in the closet as far away from clothing as possible. It may be hard for you to notice because you're living in your apartment all the time, but your clothes can absorb litter odors that you'll carry with you throughout the day. Do your best to schedule regular cleaning to keep things as fresh as possible.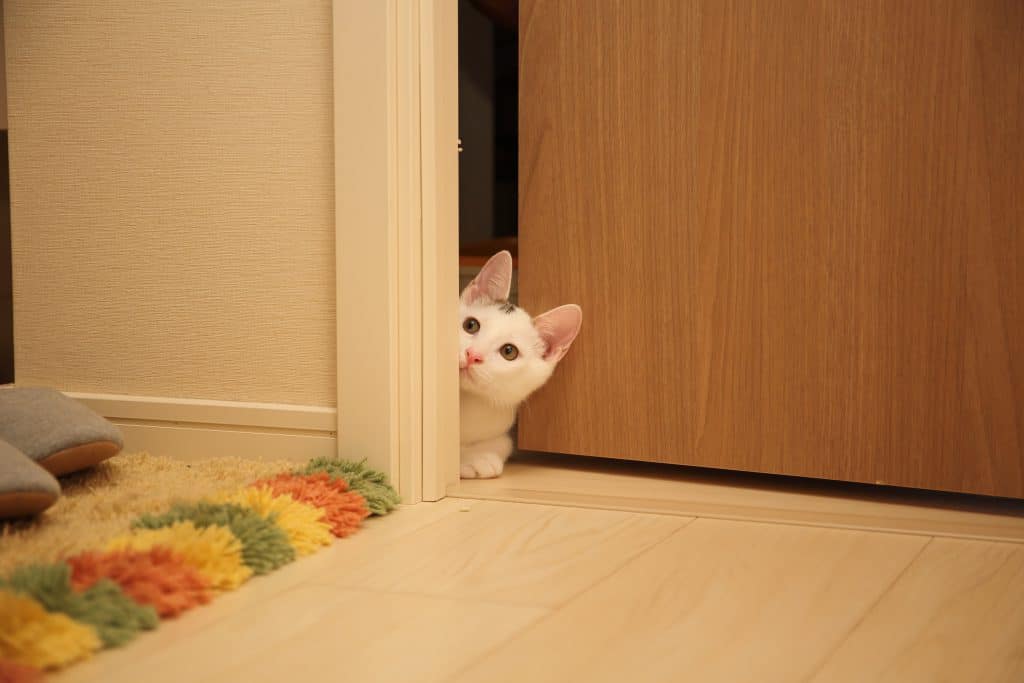 In Your Bathroom
Your bathroom is a wonderful place to keep your litter box because it's probably easy to keep clean and is right next to the shower and sink. Most of the time, you can fit your litter box conveniently between your toilet and sink or the shower and the toilet. Be aware, though, that cats can love to pull toilet paper and other objects into the litter box, so move things around as necessary.
When any spills happen, you can easily sweep or mop litter up. Also, you regularly clean your bathrooms to keep them free from any grime or odor that builds up over time. While you're in there cleaning, your litter box will just become part of the routine.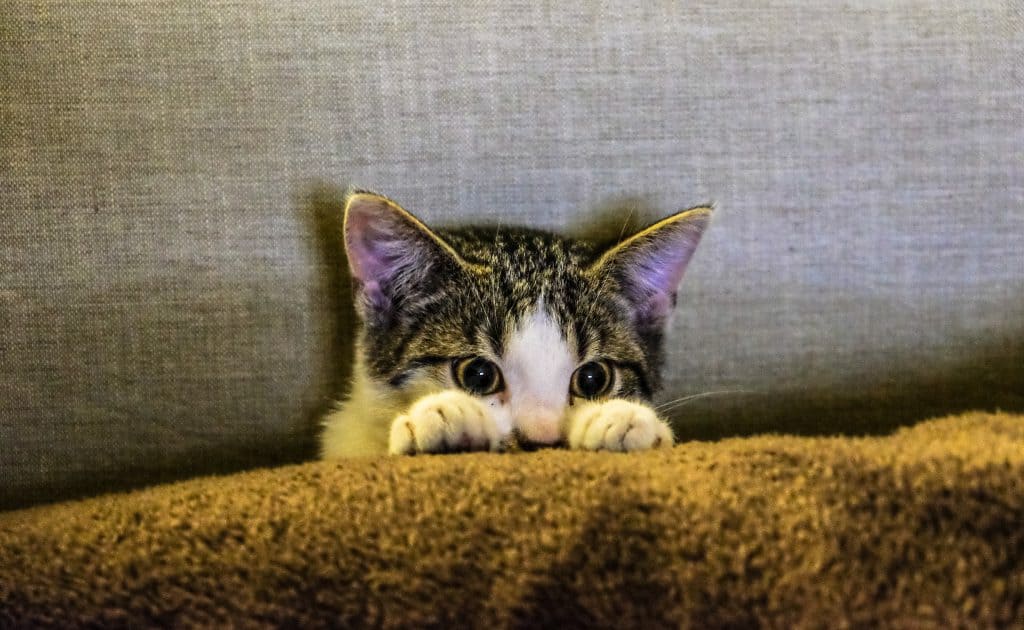 In the Laundry Room
If you're lucky, you'll have a laundry room inside your apartment. We know, not everyone who lives in an apartment has this luxury, but if you do, you should consider it. Laundry rooms are out of the way and usually separated from the rest of the apartment by a door. Your clothes won't (ideally) be in your laundry room to take in any odors from the litter box as well. It also won't be sitting on top of the carpet that can be stained and will absorb odors more quickly.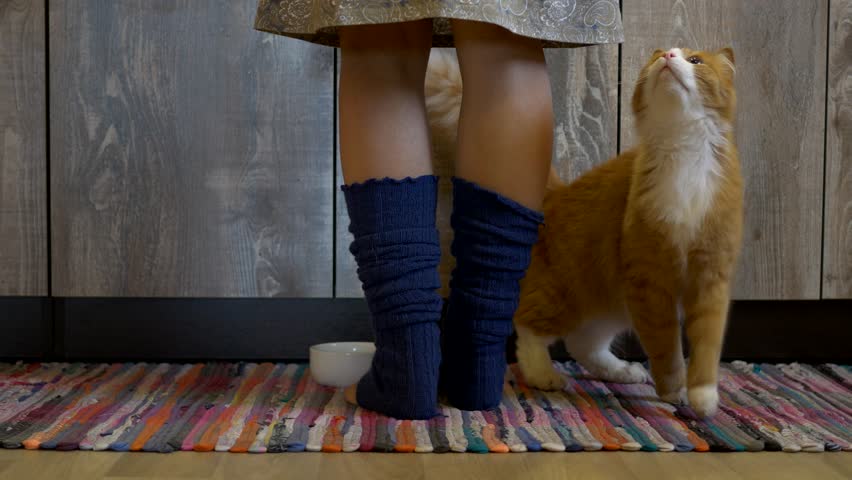 Low Cabinets
Most of us who live in houses or apartments are great at accumulating "stuff". No matter if you're living in a small one-bedroom condo or a large brick colonial, chances are you have cabinets full of stuff and you don't know what's in there. Think about it, what's inside your bathroom cabinet under your sink right now? Probably bottles of random stuff, toilet paper, or old appliances?
Low cabinets in your bathroom, a kitchen, or a laundry room are often the perfect size to fit a litter box. Most of them are tall enough you can even fit a covered litter box inside the cabinet that will trap odors and give your kitty some privacy. All you have to do is remove the door to give your cat access around the clock. They'll handle the rest. To keep things clean, all you have to do is sweep occasionally and of course, change out the litter.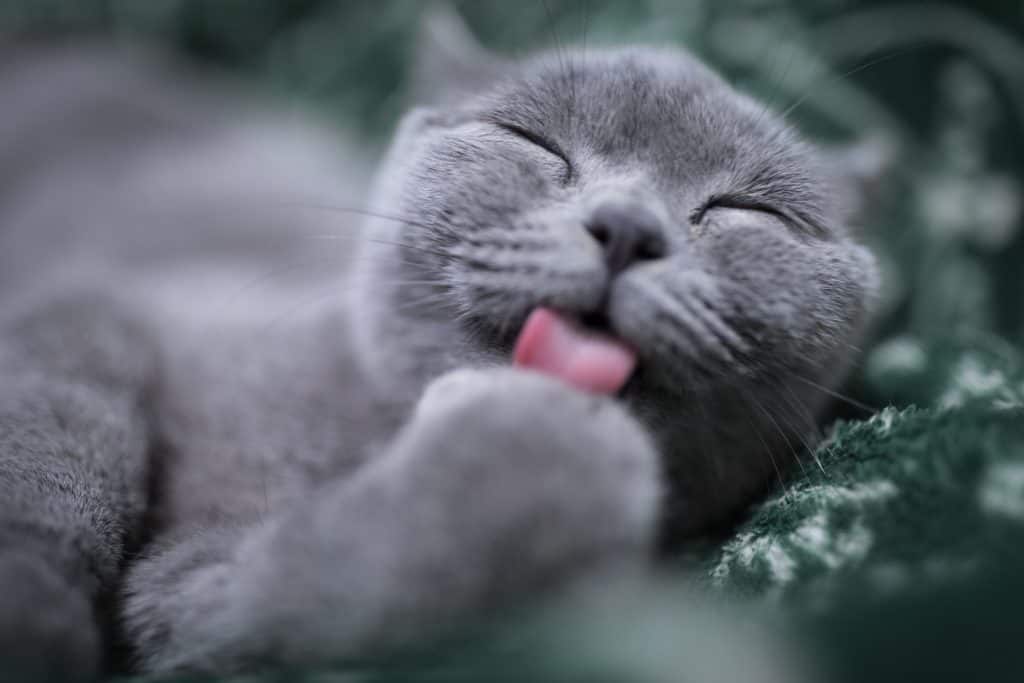 Secrets to Litter Box Success
Wherever you end up putting your litter box, there's still going to be work you need to do to keep odors at bay and maintain a clean apartment. One thing you can think about is changing the location in intervals so there's no excessive buildup in one location. Don't worry, your kitty will be smart enough to find out where they should do their business.
Another thing you can do is buy a modern litter box. Old litter boxes were a flat tray with walls, but now there are whole industries aimed at making discreet, fashionable litter boxes that meld into your home design. People who aren't paying attention may not even know what the litter boxes are until you explain it to them.
Don't put the litter box in the dark closet or the guest room no one uses without conditioning your cat beforehand. Cats can react to that as a small child worried about walking down the dark hall that looks haunted. Instead, keep the lights on and make sure you're going into wherever their litter box is located often enough that they won't feel strange or anxious.
Finally, if you have the option, you can always install a cat door. That way, you won't have to worry about leaving the closet or cabinet door closed while you're at work or out for dinner. Your cat can come and go as they please and everyone in the apartment is a happy camper.
Whatever you do, keep your cat's best interests in mind. The last thing you want is an anxious cat who's upset over a lack of privacy. Keep things simple so life is better for everyone at home. Your cat will thank you.