Keeping your resale clothing inventory well-organized will help streamline your business and make shipping, tracking, and sourcing more efficient.
Keeping an organized inventory is one of the best ways to track what you have, how every item is selling, and when you need to purchase more.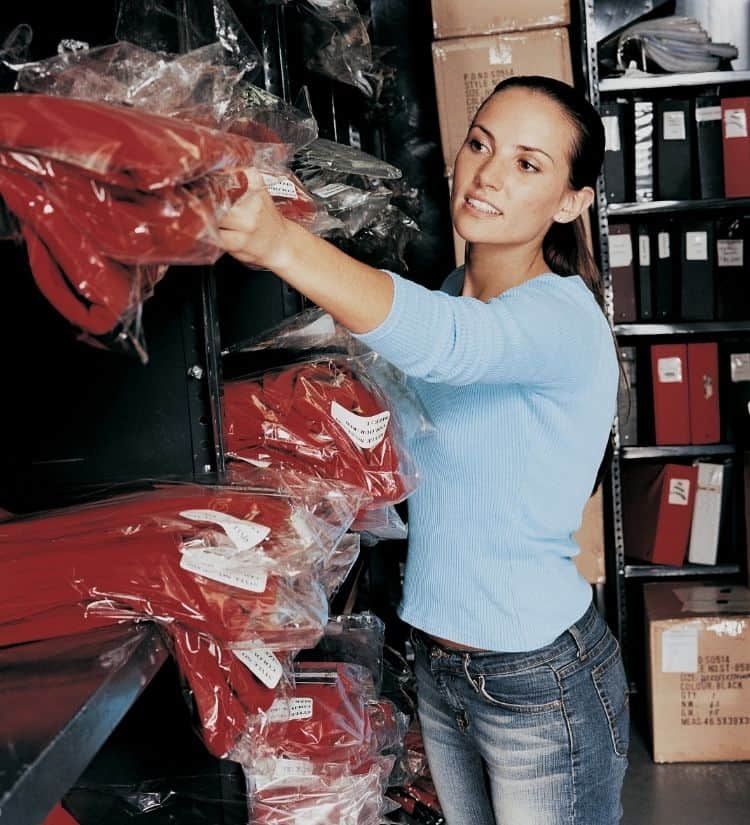 Too many resellers struggle with inventory management.
They keep buying things that don't sell well and don't have enough runway to plan when certain categories or brands gain popularity and start selling out.
The right system and storage management process can turn a struggling resale business around or help your successful business grow faster and get to the next level.
Containment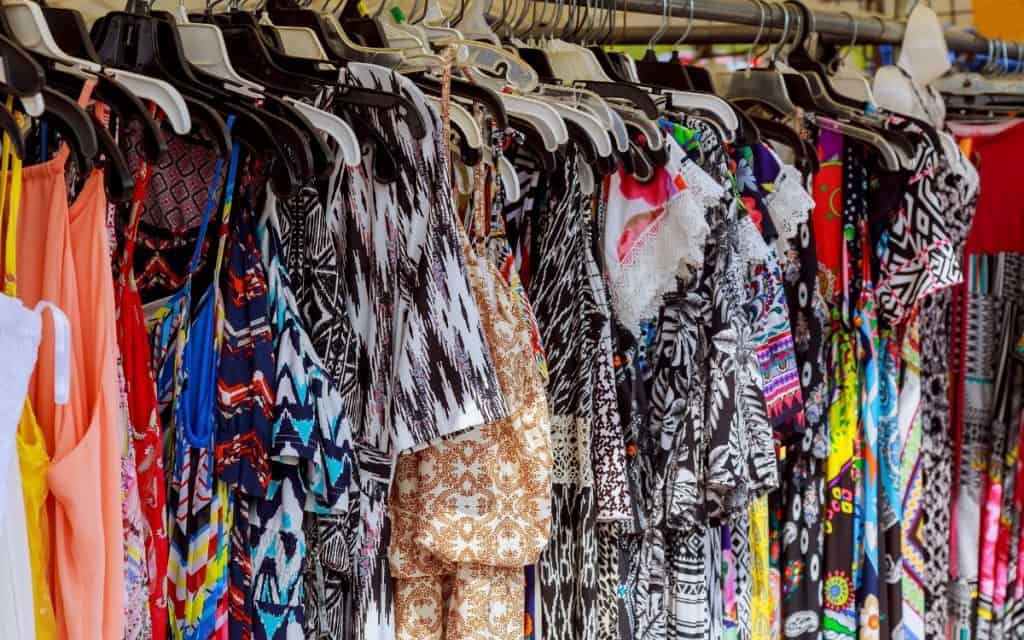 When it comes to storing and organizing your clothing resale inventory, you'll want to think like a warehouse. Most companies with warehouse operations use vertical stacking systems to store inventory.
Vertical storage makes sense because it saves space.
You can also find items much more easily because you can simply scan up and down to find the right bin or tote, rather than walking down long rows of boxes on the floor, for example.
Here are a few different clothing inventory containment ideas:
Open Shelving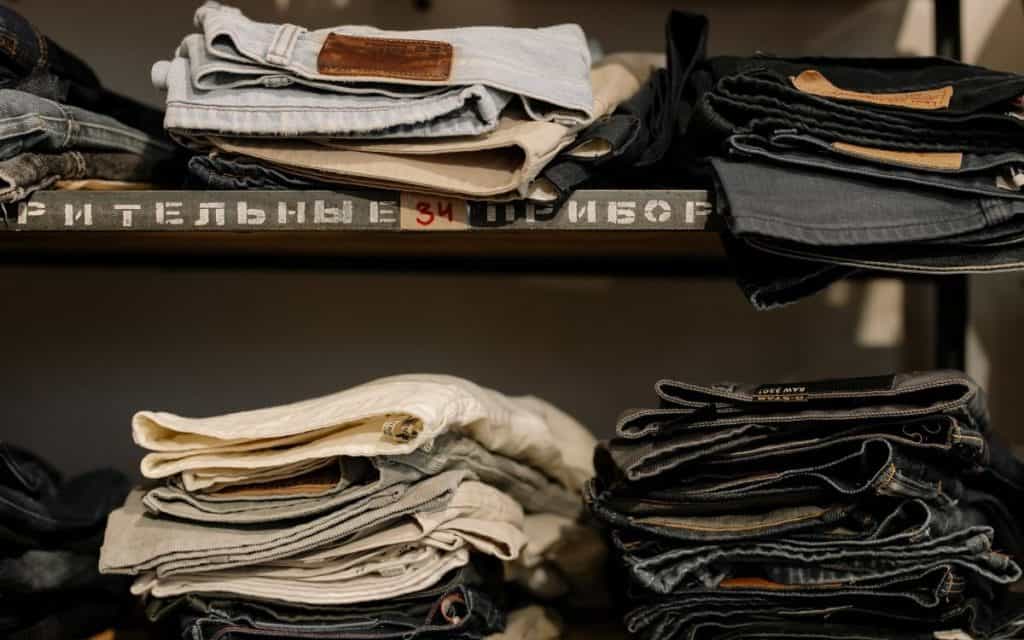 Depending on your inventory items and their average size, you may be able to get away with keeping them stacked on open shelving units.
This grants you fast access to shirts, pants, or whatever else you sell.
There are no moving large boxes up and down on shelves, and you don't have to open and close boxes every time you want to get something out for shipping.
Boxes
Most clothing resellers incorporate boxing storage on some level with their inventory management.
This is particularly useful for resellers that source their clothing from wholesale markets, because this inventory generally arrives already in boxes.
If you'd like to store your inventory in the shipping boxes it arrives in, a helpful tip is to cut the top flaps off of each box before shelving.
This saves you time each time you access your inventory, as you avoid opening and closing boxes each time you need to grab something.
Bins or Totes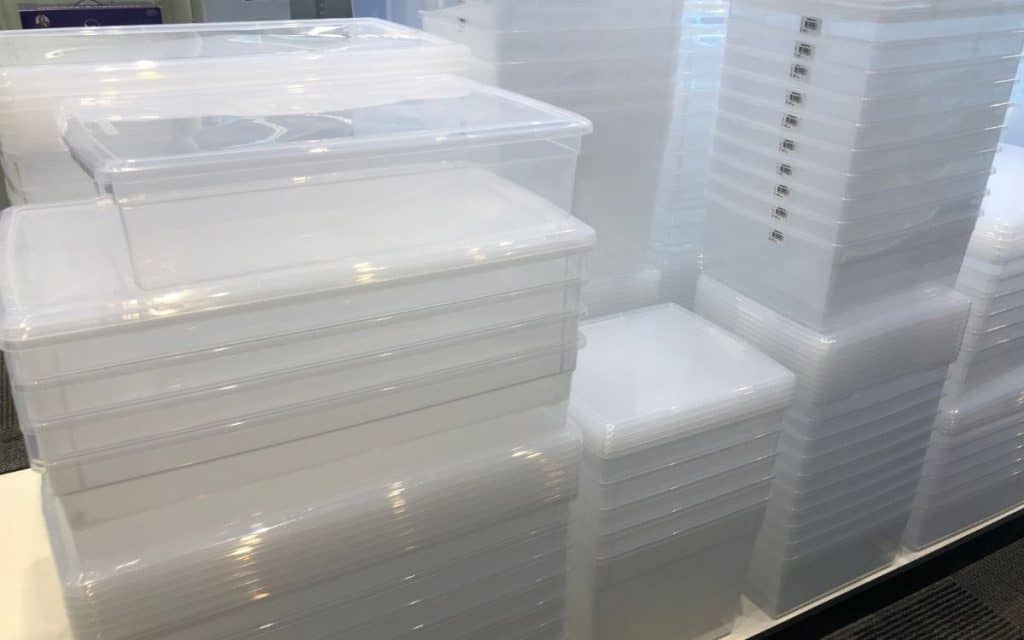 If you're interested in a clothing inventory storage solution that's a bit higher-end and more customizable, you can look to the endless variety of storage bins and totes.
Being able to customize the look of your inventory storage may be especially important to you if your reselling inventory and supplies are currently stored in a common area of your home, like the living room or office.
Most big box and online retailers like Walmart or Amazon offer bins or totes in a range of colors and materials to suit your style and inventory.
Poshmark reseller and YouTuber @TheEmptyHanger recommends these bins from Home Depot in her reseller inventory storage & organization video.
Many companies use a combination of shelving units and stackable containers to build vertical storage solutions.
With stackable bins, you can arrange them in any space you need to, and even skip shelving units altogether. They're also easier to break down and rebuild.
One thing you should be aware of in designing your clothing inventory storage space is to keep things practical so that your inventory works for you.
Keep high-selling items at the height that's easiest for you to access so you're not reaching up, climbing a ladder, or bending over to pick things up all day.
Place your current most popular pieces near the front as well.
If your shelving configuration is such that you have aisles in between shelf units, you'll want to leave as much room as possible in the aisles for when you need to bring down a box or storage container and open it up.
Tracking
How can you keep track of everything in your clothing resale inventory once it's put away in your storage system?
Effective tracking systems reduce the potential for lost or misplaced inventory, and can help inform your sourcing decisions by making you more aware of when it's time to replenish a certain category or brand.
Many small businesses get by with simple spreadsheets on computers to track inventory. It all depends on how large your business is and how much stock you're dealing with.
If you're not sure how to get started with your own spreadsheet or what to track, plenty of resellers out there have created resources to get you started.
If you want a spreadsheet solution that's ready to go, check out this template, created specifically for clothing resellers by top reseller Sarah Styles LLC.
Labeling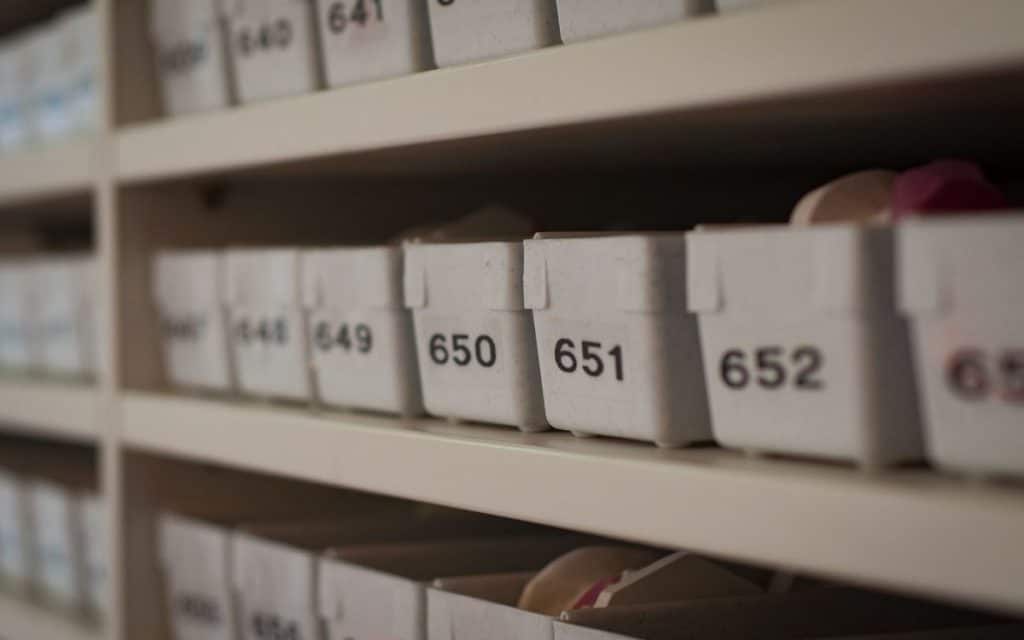 You'll need to devise a labeling system to shorten how low it takes you to locate specific items once they've sold.
Again, you'll want to think like a warehouse. Most companies with a vast and varied product inventory operate on a system that uses SKUs on the outside of containers or boxes.
You can implement a similar system by labeling your inventory boxes or bins, or, if stacking without boxes or bins, labeling the shelves themselves.
Typically, resellers approach this in one of these three common ways:
Label by Type of Item
Label Alphabetically/Numerically
Label by Numbers
Other companies find success creating unique names for each SKU, so you're not talking about a set of random numbers all of the time. Instead, everyone knows exactly which product you're talking about when you say its product name.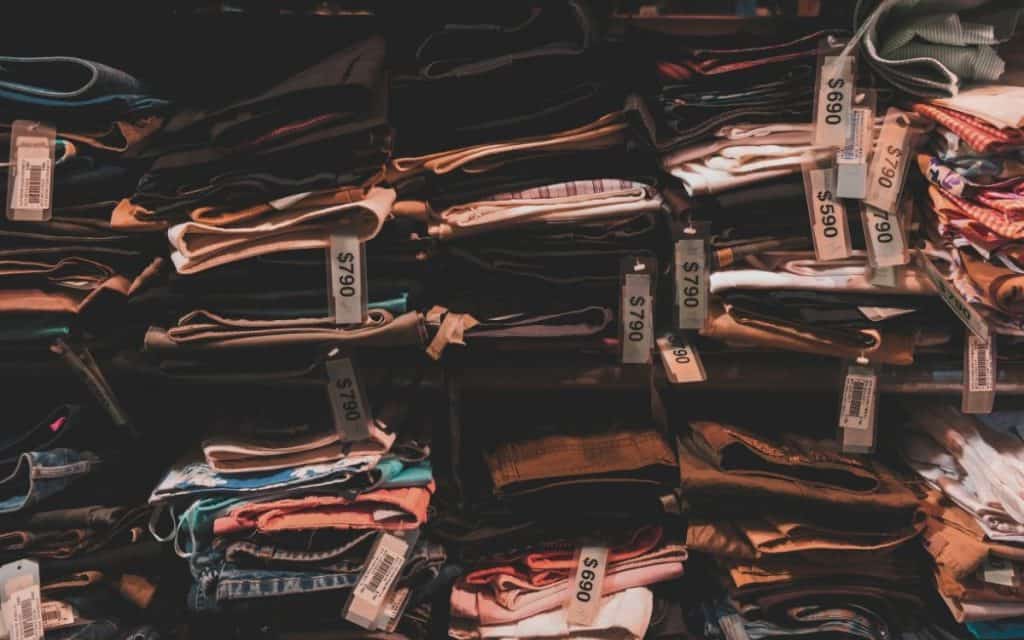 Whatever your system, do your best to group like items together and place labels prominently.
Where to Keep Inventory
Warehousing costs are a big concern for many businesses. Whether a large or small company, everyone wants to find an inventory storage solution that's affordable enough to keep costs reasonable – but also something that's in a good location and big enough for some amount of growth.
You don't want to sign a year lease only to grow out of your space in six months.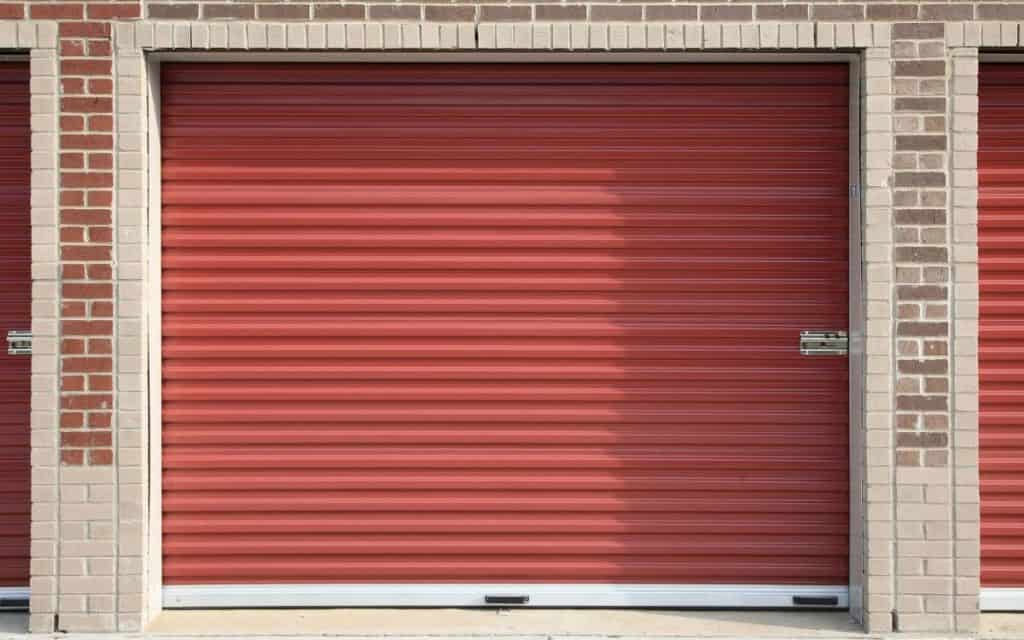 For a lot of small and medium businesses, storage units provide a flexible, scalable inventory space.
If you're considering a storage unit or think it could be an option for storing your clothing resale inventory, here are some things to consider.
What to Look for When Choosing a Storage Unit to Organize Your Clothing Inventory
Sanitation
Look for signs that your storage unit facility is clean and well maintained. You can look for things like signs of rodent issues, and ask the facility whether they have a pest maintenance plan.
Climate Controlled
Does your inventory require some form of climate control? This will vary from region to region and depend in large part on how much humidity you have in your local area.
Climate-controlled storage units will cost more, but they're still likely to be more affordable than traditional commercial warehouse space.
Location
Is the storage unit close enough to your home or office to make sense? Also, look at how far the storage unit is to the nearest post office or another shipping facility.
You need to account for things like gas expenses and time spent in your car to make sure it's worth your while.
The further out from the city you go, the monthly rates may be lower, but there needs to be some thought given to your quality of life and your ability to get work done quickly.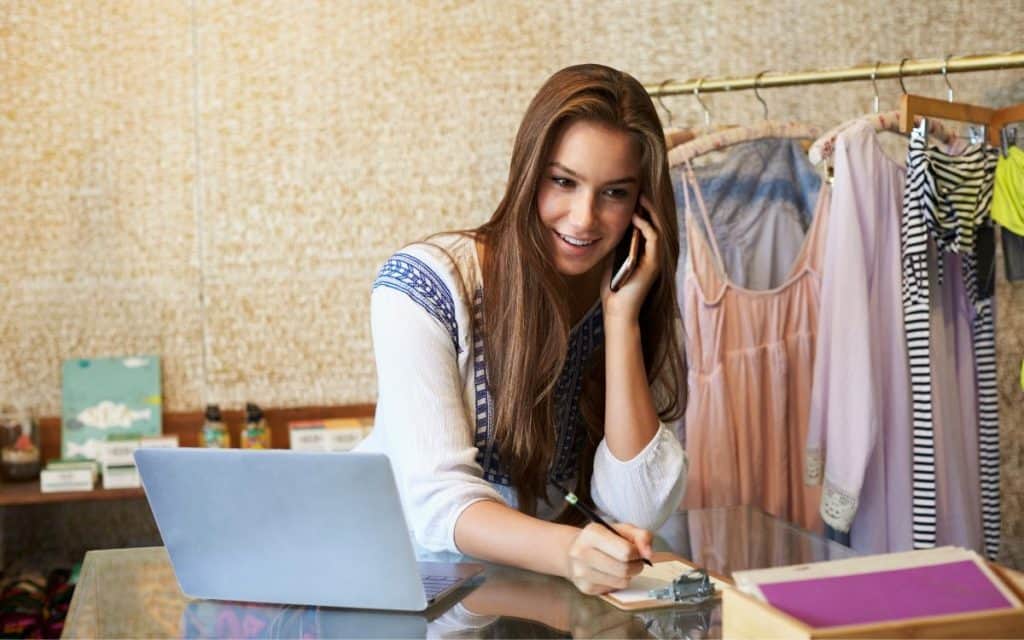 Electricity
Not every storage unit has internal electricity, so you need to decide whether it's something you need.
If you're running a small business and can handle managing your business from your phone or laptop and a USB label printer, you'll likely be fine as long as you start working with your devices fully charged.
If you rely on a lighting setup to get your best product photos and would also like to use your storage unit as a studio space, be sure to check with the facility.
Even if you do find a storage facility that offers in-unit electrical outlets, most storage facilities have policies about what kind of work is allowed in their units, so just be up-front and ask before signing your storage lease.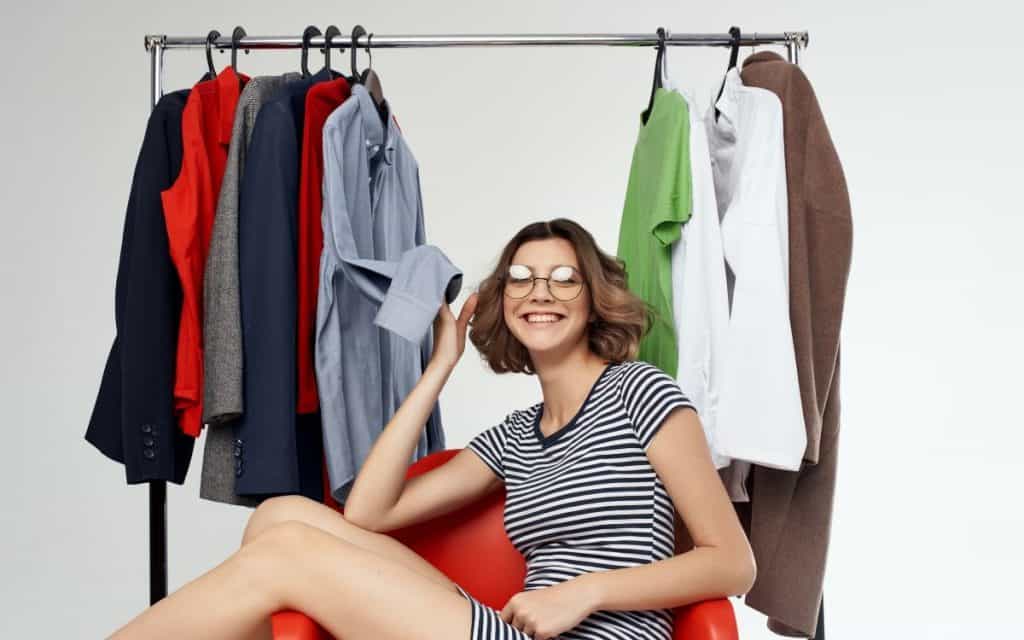 Whatever options you ultimately decide on, clothing inventory management for resellers is a constantly changing process that gets tweaked as you grow.
Nothing is ever set in stone, so remain flexible as you refine what works for you until you have a system that works for you and any employees you have now or hire in the future.
Stay on the lookout for anything that feels burdensome or inefficient and find a suitable workaround.
Soon enough, you'll be handling and tracking your inventory in a way that drives your business instead of holding it back. Your company will be free to grow faster as you fill orders more quickly and serve your customers better.