If you're reading this, chances are you're looking for a better storage solution for your bike than the one you've currently got.
You may have bikes piled up in the garage or leaning against a hallway somewhere. Maybe your bikes are sitting in the yard or against the back of the house exposed to the elements and you want something more protective and longer-term.
You're in the right place. This article is all about how to store bikes to keep them working better for longer.
That goes for the college student who is working with limited space and the passionate cyclist who wants to protect his expensive bicycle.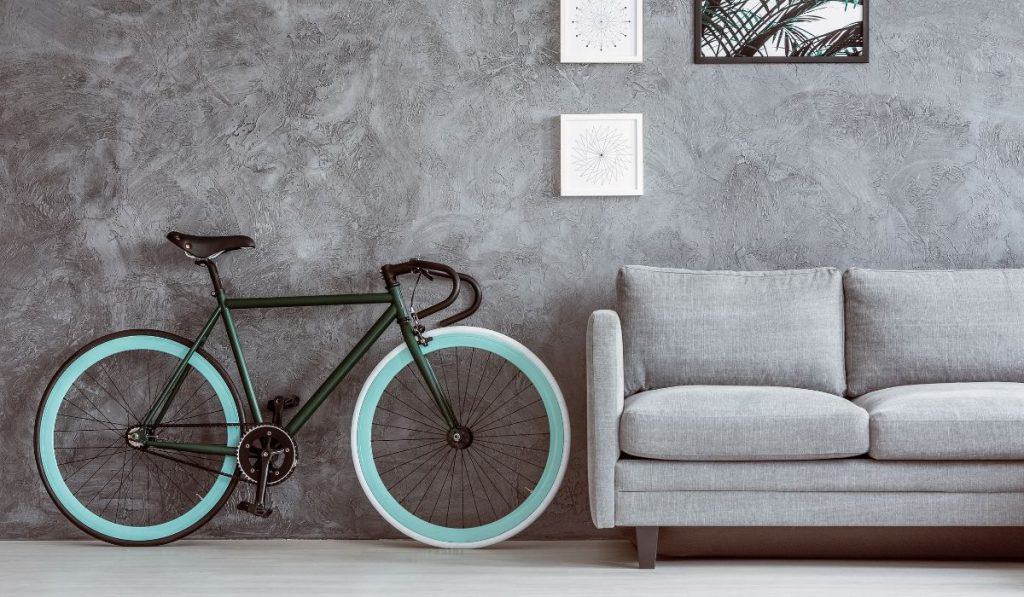 The good news is that there are plenty of storage solutions for every type of bicycle rider.
The best way to store bikes is the way that works with your lifestyle.
If you're an infrequent bike rider, for example, then you don't need as much emphasis placed on accessibility. Perhaps you want somewhere to store the bikes so you can easily take them out for a weekend ride with the kids.
If you're a daily commuter, on the other hand, you need something in your home that's easy to store and takes almost no time to get out and on the road or trail.
Additionally, if you spend thousands of dollars on a bike, you want a storage space that prevents it from falling, kids from knocking into it, etc.
Here are some of the best ways to store bikes to help you make the best choice for your lifestyle.
1. Vertical Wall-Mounted Racks
These racks are easily available online and relatively simple to install. With a vertical rack, you can store your bike via a single wheel that goes over a rubber hook and lets your bike hang high up on a wall.
This keeps your bike stationary without risk it will teeter over and crash to the floor.
The hook needs to be firmly screwed into a masonry wall or a wooden ceiling beam. Hanging the hook on drywall likely won't give you the weight-bearing capability you need to store a bike long-term.
This is an ideal cost-effective solution for hobbyist cyclists and families.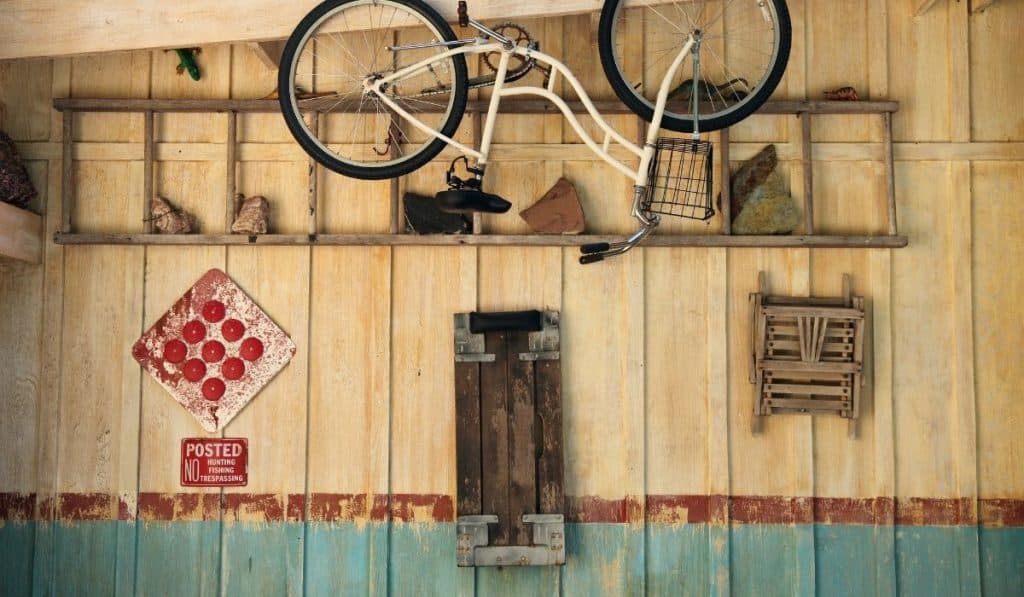 2. Horizontal Wall-Mounted Racks
Horizontal wall-mounted racks are a good option if you're short on space and want to stow the rack away when you're not storing your bike.
These are often foldable hangers that go into your wall. They come in a range of different prices and designs, so you should go online to find something you like that fits the specifications of your bicycles.
3. Ceiling to Floor Racks
Ceiling to floor racks use what resembles a shower curtain pole that's extendable. Twisting the pole allows you to tighten it between your floor and ceiling to make it strong enough to hold your bikes.
The nice thing about these extendable racks is that you can often store multiple bikes on them if your ceilings are high enough. They also don't require any drilling or screwing that could damage your walls.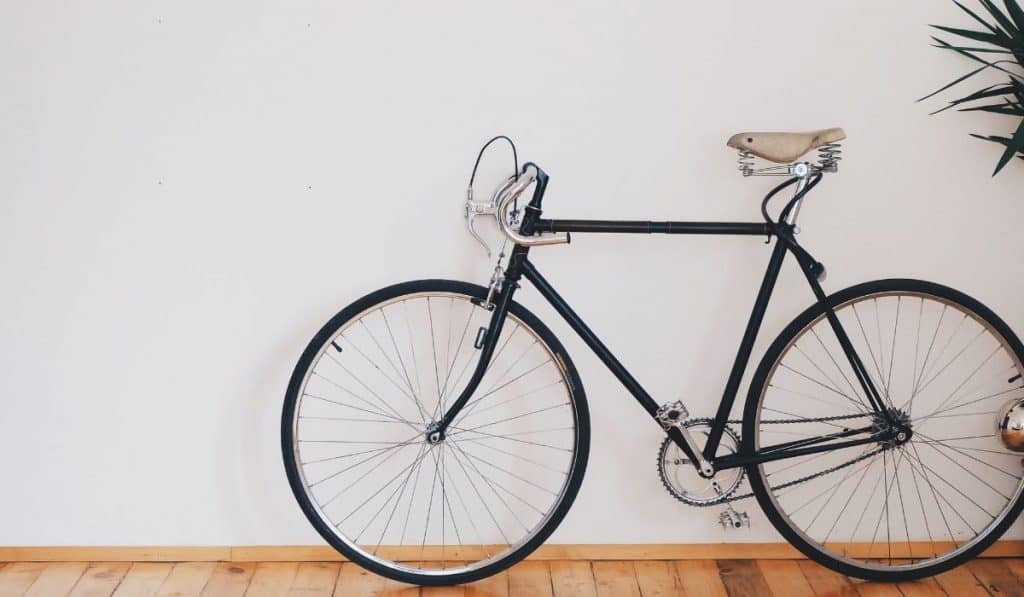 4. Racks that Lean Against Walls
Companies sell bike racks that lean against the walls of your home, garage, or storage unit, and use the weight of the bikes to keep them securely in place.
These aren't as common as the screw-in racks, but they can do the trick if you're holding up smaller bikes for kids, etc. You can also move them around easily.
The one thing about leaning racks is that they don't work well on slippery floors.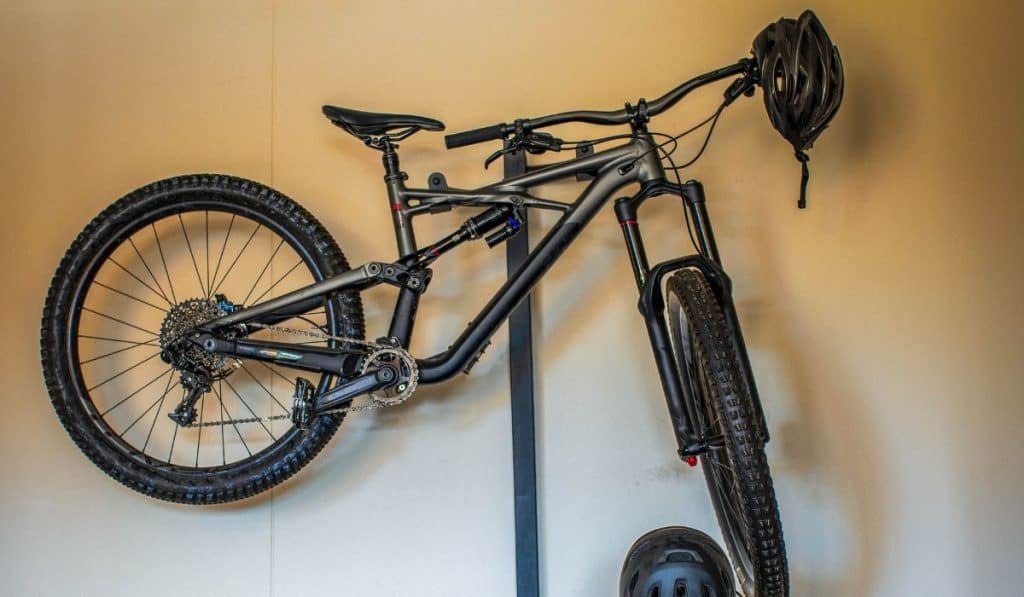 5. Freestanding Racks
Higher-end cycling equipment makers like Thule make high-quality freestanding racks that don't need to be screwed in. These are made of strong materials and will cost you a pretty penny, but they look great and will do the trick.
They're a great way to show off your rig and keep them from falling. They're a great choice for people who don't have sturdy ceilings or can't find a place that will work with a ceiling to floor bike rack.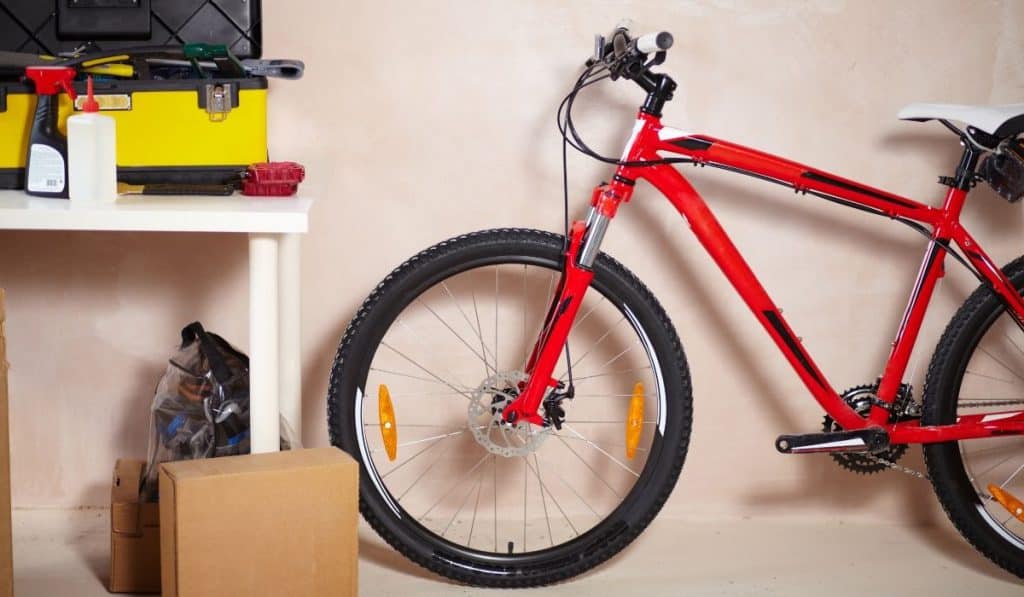 6. Bike Storage in a Garage
For most Americans, the garage is where the bikes end up. That's perfectly fine. Along the sides of a garage or in an empty car parking space can be sufficient.
However, if you're looking some something a bit more official and secure, there are custom bike storage solutions that will keep your bike safe. Garages work well because you don't have to think about getting your bike or making other preparations before you go out for a ride.
The only issue with garage storage, particularly if you've got kids running around, is that your car or multiple cars are likely to catch a scratch or two as bikes come in and go out. If you're ok with that, then the garage is perfect for you.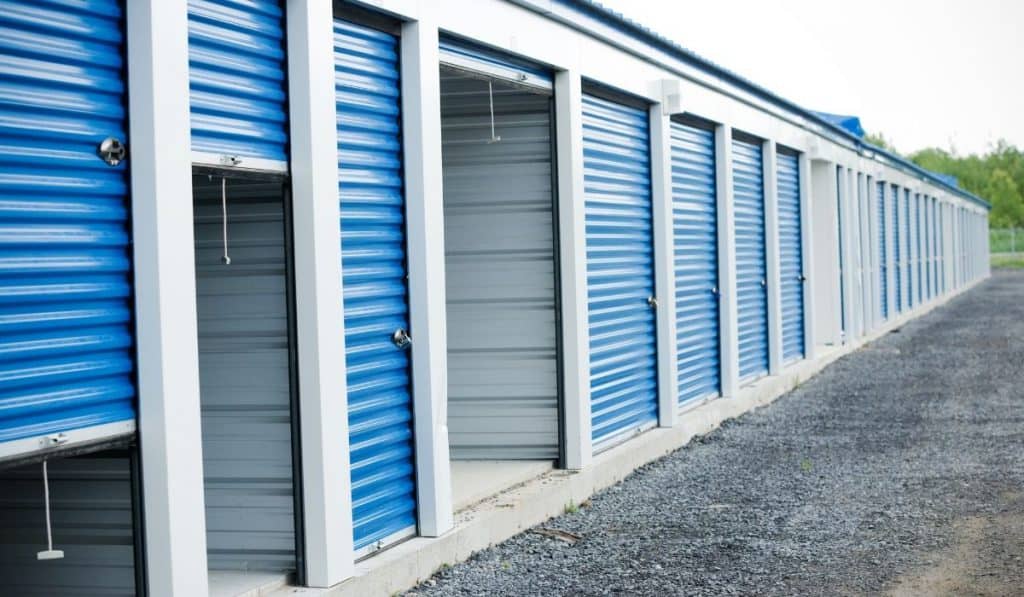 7. Bike Storage in a Self-Storage Unit
More and more bike owners are keeping their bikes in self-storage units. Many cyclists are surprised to discover how convenient a storage unit is and how affordable renting one can be.
This is a fantastic option for people who only use their bikes during the summers or on the weekends with kids.
More and more serious cyclists are using storage units to keep multiple bikes, replacement parts, helmets, and other gear as well. It's like having a remote shop just for your biking gear. You can hop over to the storage facility and swap out any items and adjust your rig based on the ride you're going on.
Check with your storage facility; they may let you install racks and other mounting apparatuses to help you keep your bikes protected. Most storage facilities offer around-the-clock security, which is great news for people who want to store expensive biking gear overnight or long-term.
When you're thinking about whether to get a storage unit for your bikes, keep the location in mind. Be honest with yourself about how often you'll use your bikes. Choose a closer spot if you're going to be going out often.
Also, call ahead to ask about any move-in promotions the facility may be running to cut your costs even further.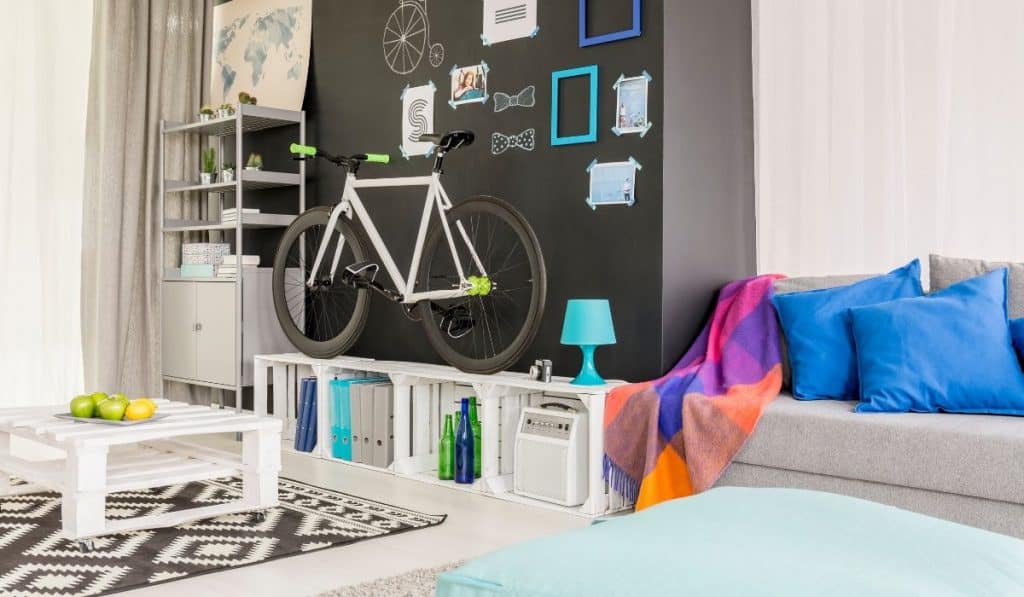 8. Bike Storage in a Small Apartment
If you live in a dorm or a small apartment, and a self-storage unit isn't the best option for you, there are still some things you can do to make bike storage work.
The first thing you should do is ask the building if there is any available storage downstairs. A lot of times, for a small extra monthly fee, tenants can rent a locker or small storage space to keep larger items in. If not, however, you want to ask about any restrictions on where you can keep your bikes.
If you can keep them in your hallway, for instance, you're going to want to invest in a good lock. Don't risk keeping anything expensive out there, because theft or damage from other careless people is always a concern.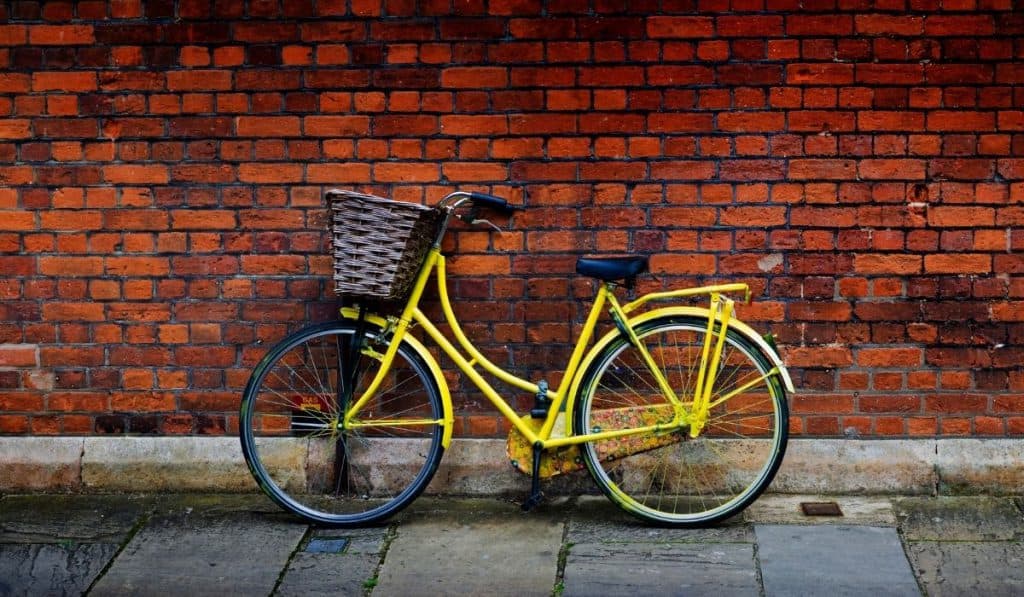 Wall and ceiling mounts are the best choice if you must keep your bike inside your apartment. Some companies online sell door mounts that hang over the top of your door or screw into your door. You can hoist your bike up there where it's easy to grab and go when you're headed out the door.
Whatever you choose to do, understanding how often you'll use your bike is key to the right storage solution. Do your best to make it easy to use your bike instead of harder. You'll be spending more time outdoors and burning some calories as you enjoy more incredible rides.