Every year, more and more Americans move into cities and towns looking for better jobs and a certain quality of life. The recent urbanization trends in the U.S. indicate it's not likely to stop anytime soon. Our cities are growing and it's affecting the way we live and interact with each other.
More people in more cities means we're living in smaller spaces. Moving to the city means there are some tradeoffs. It's the same story that's been playing out across the world for decades. You either live in the city with access to amazing restaurants, convenient public transport, gyms, concerts, and a million other benefits, or you live in suburbs with larger houses and wide-open spaces.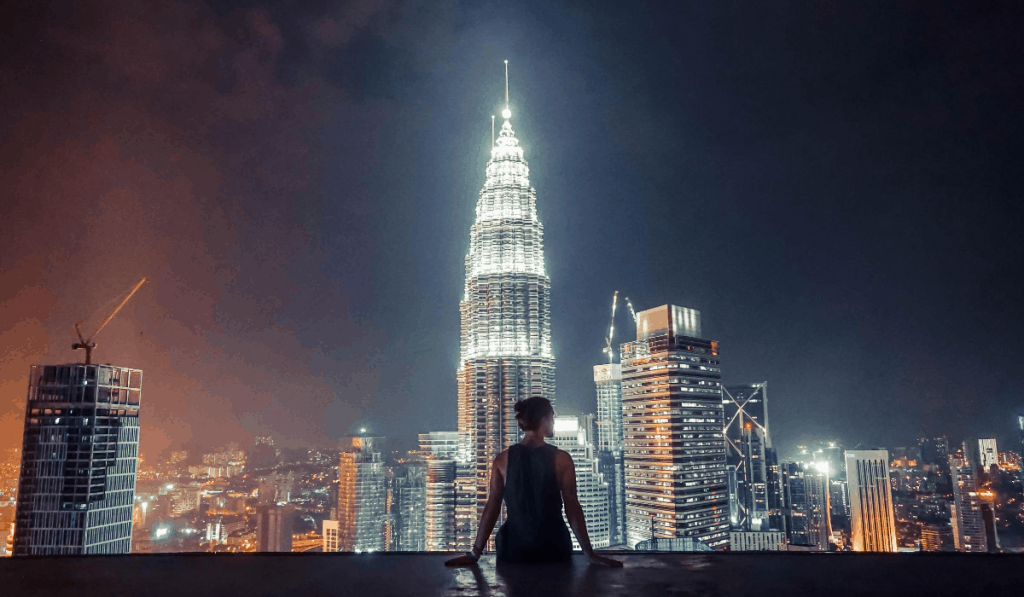 Living in the city is more expensive, so apartment living is more common and smaller places are what to expect. People who move from outside the city are often presented with the challenge of having to decide what to bring and what to leave behind. Space comes at a premium, so not everything is always going to fit.
Apartment living usually means having to get creative to get the best quality of life. There are things you can do to fit more things in the right places, so you can enjoy all of the trappings of city life with as many of the comforts you need. Here are 50 apartment living tips you can use to make urban living more fun.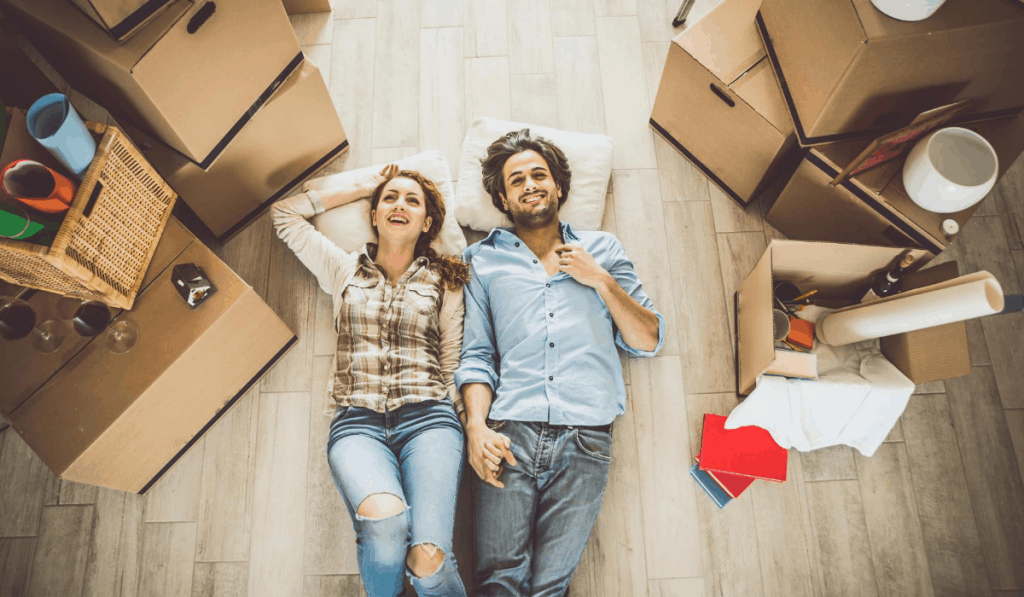 1. Make the Hard Choices Early
If you're moving into an apartment, you need to make the difficult choices about what to bring before you make the move. That will save you time and hassle. You avoid being surrounded by clutter as you decide what to get rid of and what stays. Separate your things into "must-haves" and then everything else. Once you have an idea of what MUST go into your apartment, you can set about deciding what else will make the trip.
2. Use Your Stuff
In most apartments, you don't have space to store or keep things for years that you don't use. There's no point really in keeping those clothes you fit in years ago or that nice flatware set you got for your wedding but never use. Take what you use regularly and get rid of everything else.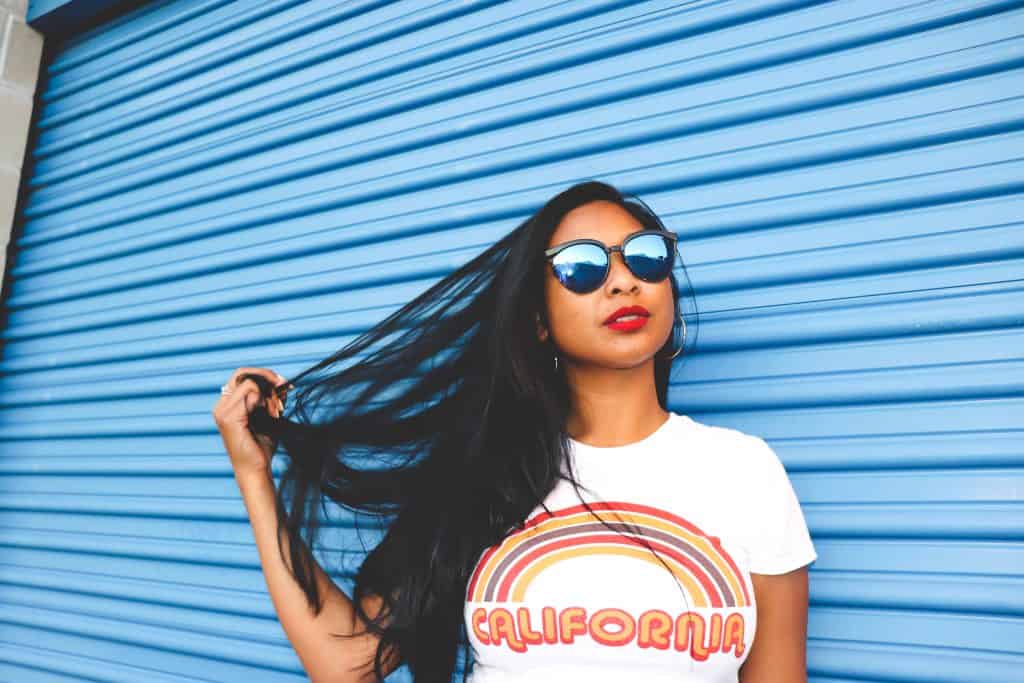 3. Consider a Storage Unit
A lot of people move into an apartment thinking they'll live there forever when that's not the case. They toss their bikes, that extra couch and side tables, and a ton of other stuff. When they decide an apartment isn't for them any longer, they end up buying all new stuff again. Don't waste money by throwing things out now that you'll buy again years down the road. Storage units can be rented short-term or long-term for a good value. It's a good way to bridge your move. You can put your things there and decide in stages what you don't need anymore.
4. Think Vertically
You're not going to have the closet space of a house in your apartment, so you're going to need to be creative. There are a lot of storage options like shelving racks and specialty containers designed for apartment living.
5. Explore Your Area
Most apartments are located in densely populated areas with more to do than your average cul-de-sac. Get outside and explore the neighborhood. Many people who live in smaller spaces are surprised at how active they are outdoors compared to living in a large house.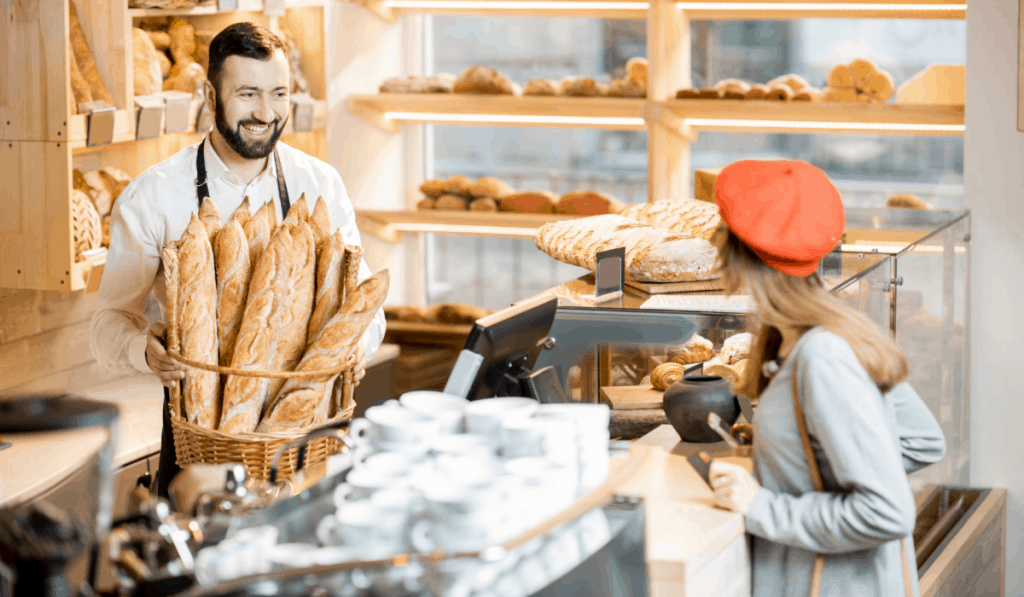 6. Support Local Businesses
One of the allures of apartment living is all of the nearby options and comforts there are. Do your part to support your local urban ecosystem by buying from local restaurants and other businesses nearby. YOu'll feel great and keep your neighborhood unique when you do.
7. Get to Know Your Neighbors
This one is huge for apartment living. It's different in a complex or a condo where you're literally on top of each other. How you manage your relationships with your neighbors will have a huge impact on your quality of life. Get to know them. Stay cordial. Be there for each other.
8. Make Your Home a Refuge
This tip is huge, especially if you're living in a big city like New York or Chicago. You need a space where you can escape from the hustle and bustle of the city living and relax in peace and quiet. Designing your apartment to fit your personality and style will make it a refuge in the chaos. You'll have a place to call home when you need a break from the fast pace.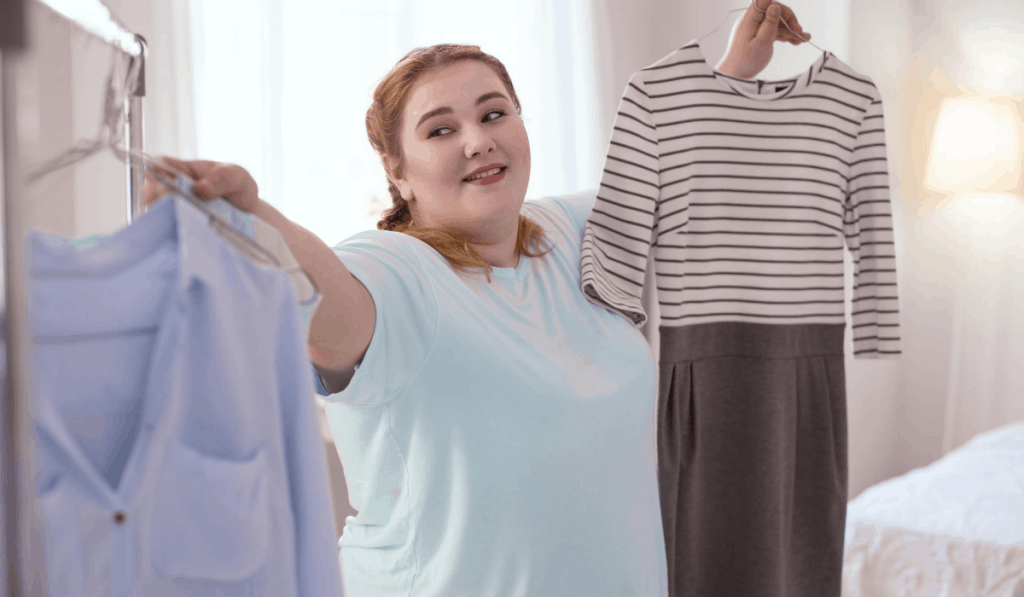 9. The VIP Closet
Apartment space comes at a premium, so your closet is going to quickly become like a clothing VIP section. Only the best should make the cut. You'll have to spend more time curating your wardrobe, but the result will be better quality clothes that you love more and will last longer.
10. Let the Light In
Depending on your view and how close you are to others, think about taking the curtains off your windows completely to maximize light. If you get more light into your apartment, it will have a direct impact on your mood and make your apartment look even better.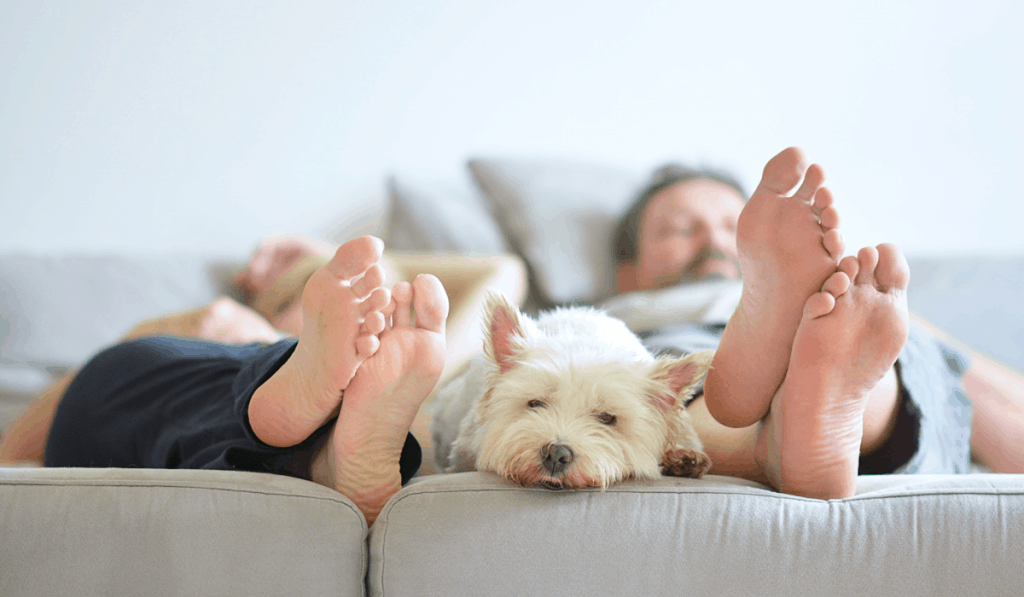 11. Choose Comfort Whenever Possible
You're only going to have limited furniture in your apartment, so stay away from the stuff that may look amazing but isn't comfortable. Find couches and chairs that you will love sitting in for hours if necessary because otherwise you'll have nowhere to sit!
12. Plastic Storage Bins
Plastic storage bins allow you to take advantage of places under your bed, couches, and on top of your closets. You'll be able to keep more stuff inside without it cluttering up your home.
13. Opt for Proximity 
When you're looking for an apartment, choose something that's close to work or the area you spend most of your time. People are happier in close proximity where they don't have to commute as opposed to something larger farther away.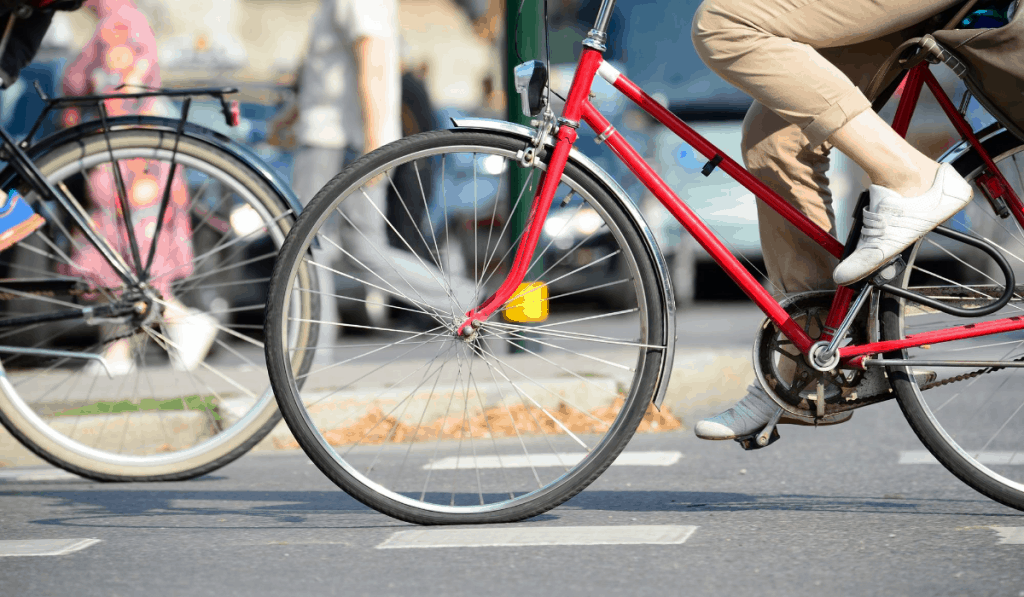 14. Choose Smaller Nearby vs Larger Far Away
In the same vein, select something that's smaller that will avoid a long commute. Either that or a pay a bit extra to be close to friends and work. You won't regret it.
15. Read the Reviews
Thankfully, almost every apartment complex will have reviews online that you can read to find out what the property manager is like, the quality of the units, problem with bugs, crime, and a million other things to help you choose.
16. Get the Area Right
Know yourself before you choose an apartment. Don't choose something in a really lively area if you're an introvert and want peace and quiet. Getting the neighborhood right is huge.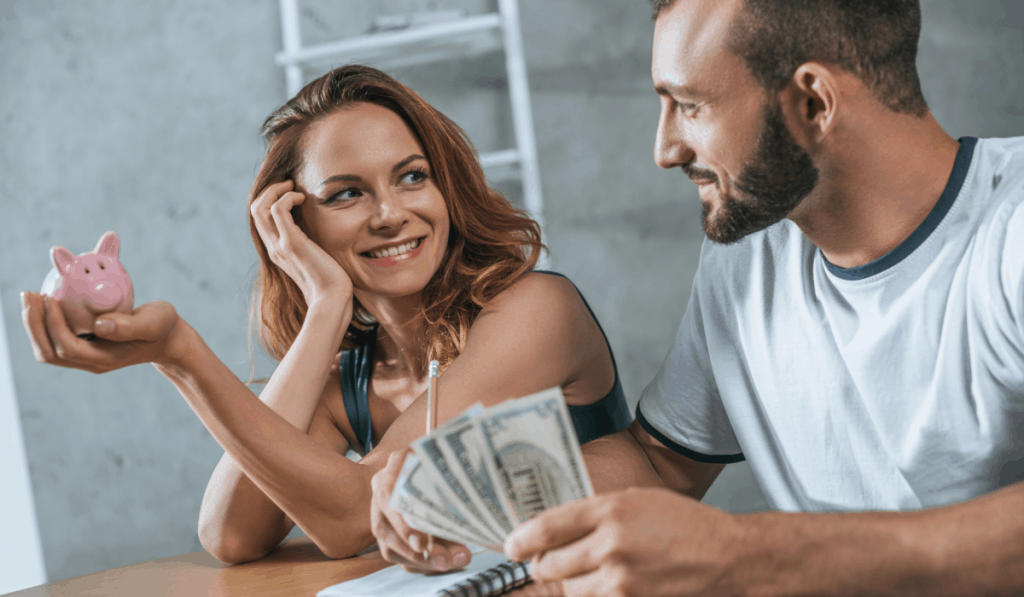 17. Don't Overpay
Stay in your budget. Avoid any stress related to your rent. It will save you headaches while you're living there.
18. Look at Schools
Whether you've got kids or not, take a look at nearby school ratings. It'll indicate the quality of the area an apartment you're looking at is in.
19. Bring a Friend
A lot of apartments will use sales tactics to get you to sign. Bring a friend to help you stay strong and spot any red flags you should know about.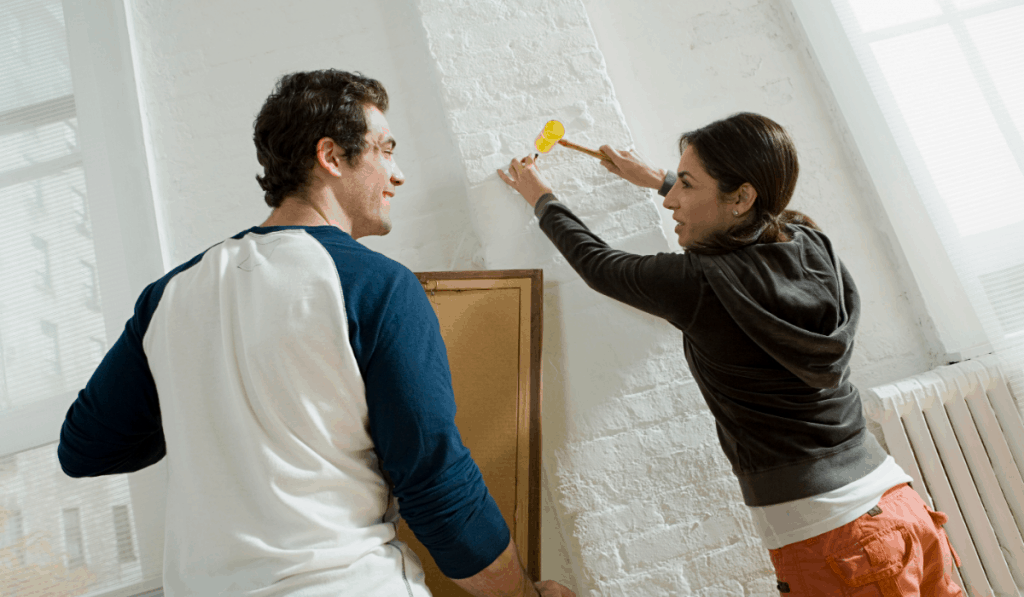 20. Hang Stuff on the Walls
Too many apartment livers forget to do this. Hanging things on your wall will make the place yours.
21. It's All About the Accents
Buy some throw pillows. Put a blanket on the couch arm. Buy a nice lamp. Pay attention to accents in your apartment to make living there nicer.
22. Don't Obsess Over Neighbors
You're going to hear your neighbors in an apartment. That's life. Turn on some music or start cooking when things get loud to take your mind off of their noise.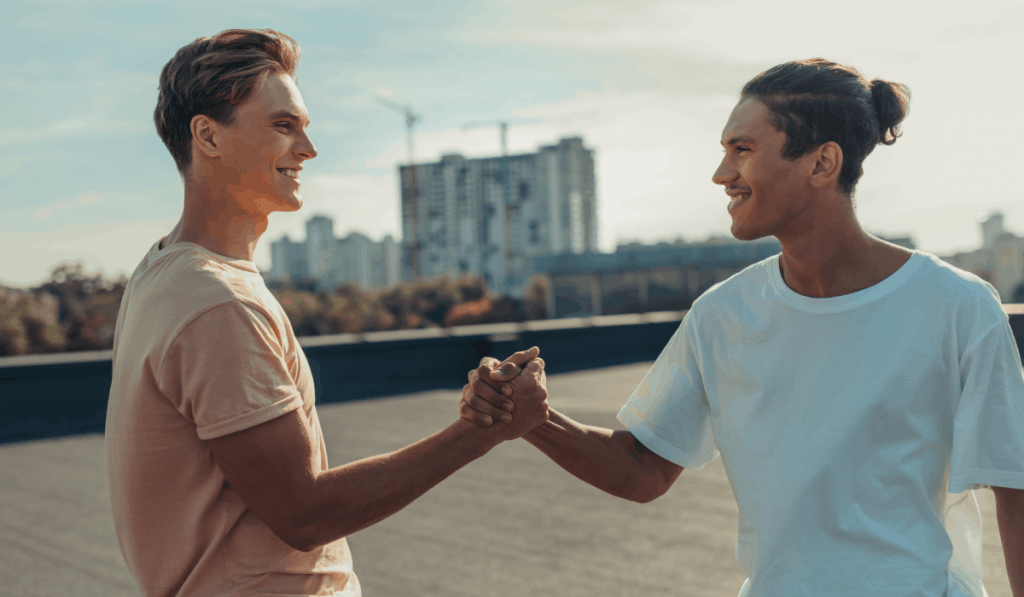 23. Approach Conflict Nicely
If things get too loud, or if a neighbor's bike is blocking the hallway, deal with it delicately. You should certainly feel comfortable bringing it up, just do it in a way that saves them some face and avoids souring the relationship.
24. Escalate if Talk Doesn't Work
Talk to your neighbor first. If that doesn't work, take it up the chain to the apartment administrator.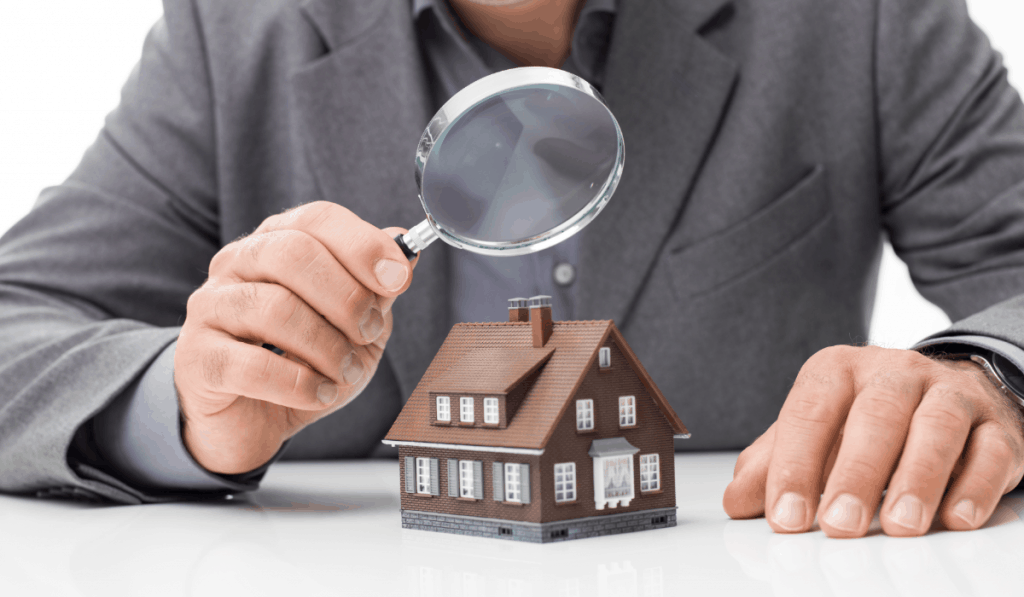 25. Do a Thorough Move In Inspection
When you move out, you can bet your apartment complex manager is going to ding you for everything they see wrong in the apartment. That's why it's so important to keep a record of what condition it's in when you move in.
26. Remember to Negotiate
There's no harm in asking for a discount, access to storage, an extra parking space, or anything else you can think of. The worst that can happen is they'll say no.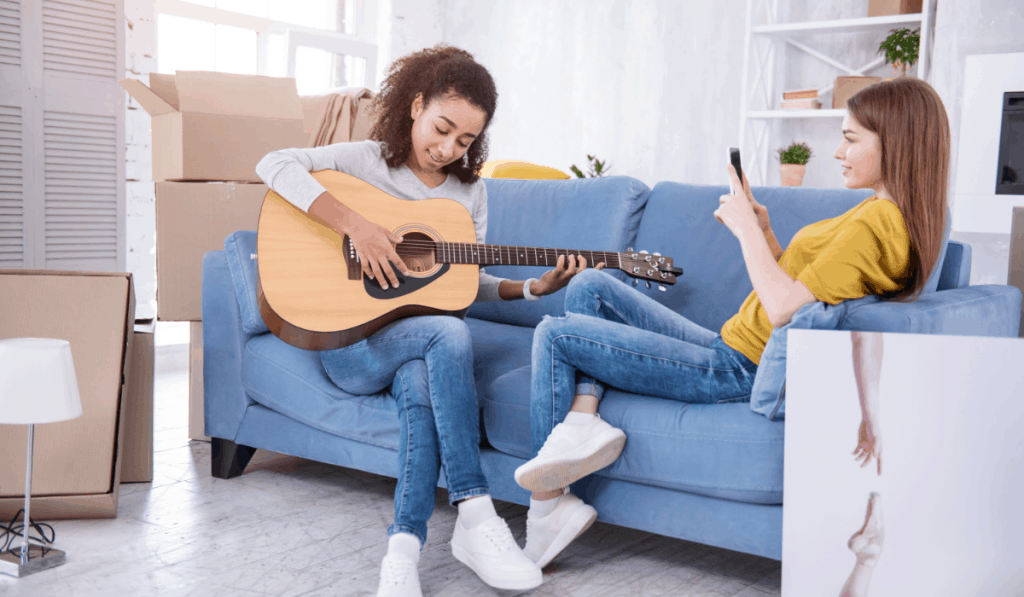 27. Do You Need a Roommate?
Living with a roommate means you'll get a bigger, nice place in a better location.
28. Map Out Public Transportation
Research what your commute will be like on public transportation, you could save the cost of owning a car and get a nicer apartment.
29. Ask About Parking Costs
Some complexes charge extra to park a car.
30. Report Issues Quickly
One of the perks of renting an apartment is that it's someone else's problem when something goes wrong. Don't live with a leaky faucet any longer than you have to.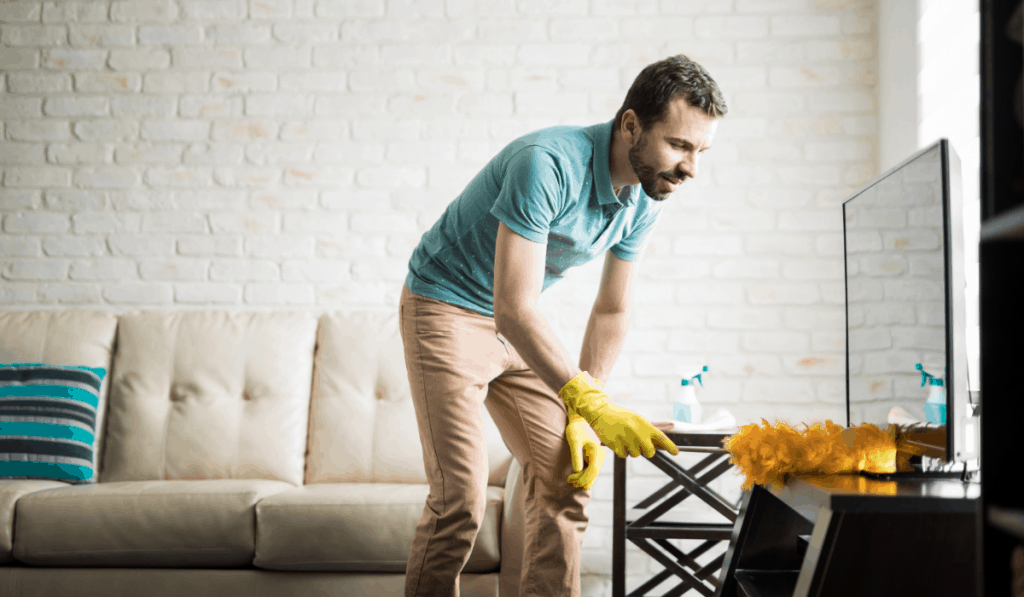 31. Stay on Top of Cleaning
Keeping a clean apartment will make it feel bigger and keep clutter out of the way.
32. Keep Good Communication with Your Landlord
Do whatever it takes to avoid an adversarial relationship. A bad landlord can make life miserable. A good one makes problems go away fast.
33. Move in During the Winter
Depending on the location (and the management company/landlord), the apartment complex may be more accommodating and sometimes even cheaper if you move in during the offseason.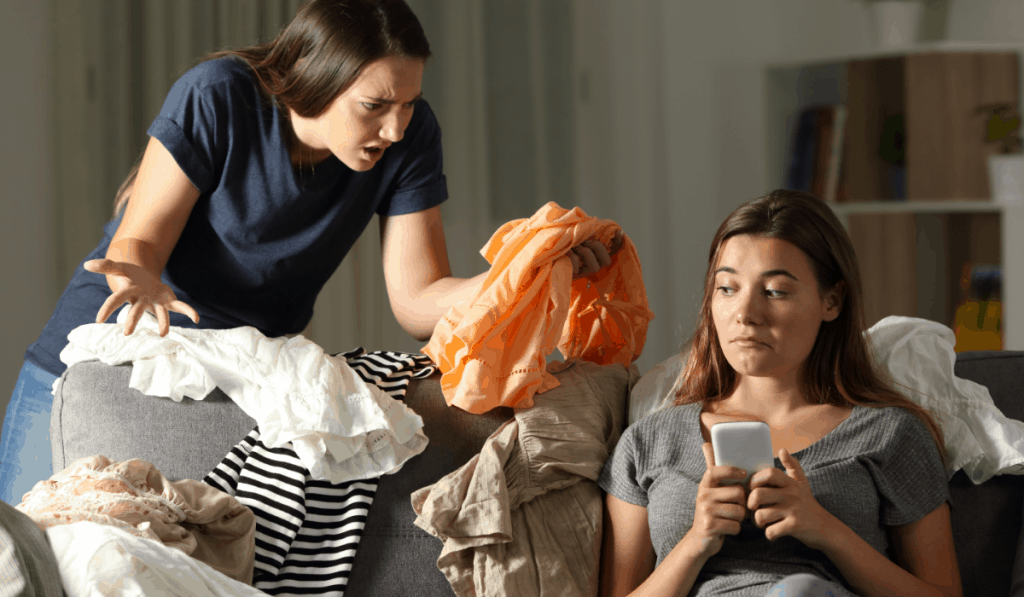 34. Make Some Rules
Be clear with your roommates about responsibility for things like cleaning and other chores to avoid contention and keep things in good condition.
35. Don't Just Accept the Rent Increase
A lot of landlords try to increase rents hoping people will just accept it. Challenge it and see if you can save some money.
36. Ask About Referral Bonuses
Some landlords will cut some of your rent or give you some other bonus if you refer other tenants. An added bonus is you'll know more people in the building.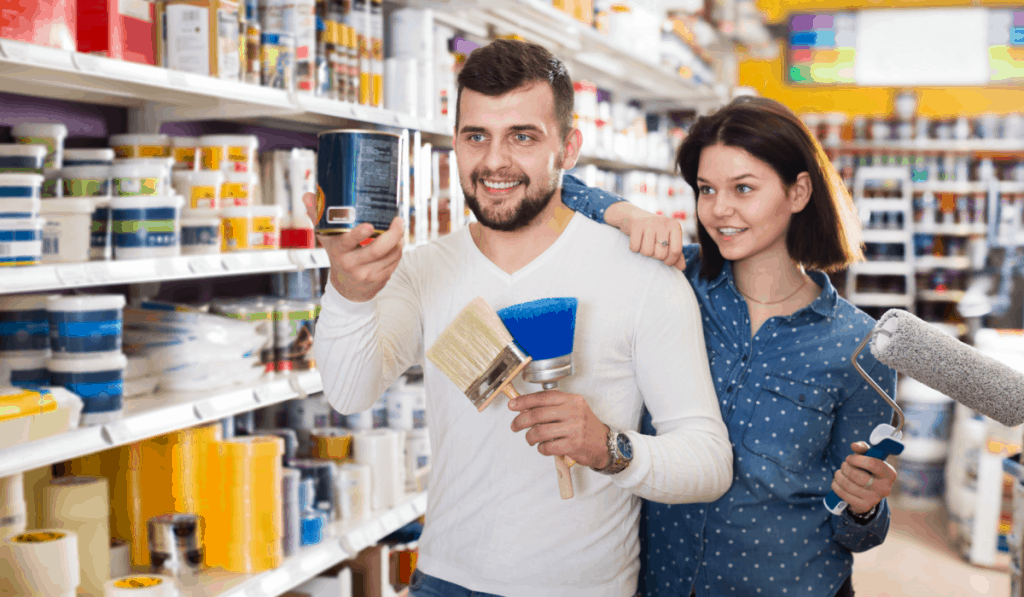 37. Be Mindful of Color
You're going to be seeing the colors you choose every single day. Opt for colors that calm and relax you with bright accents.
38. Buy Some Nice Rugs
Rugs can separate spaces like dining and living rooms that are often the same space in an apartment.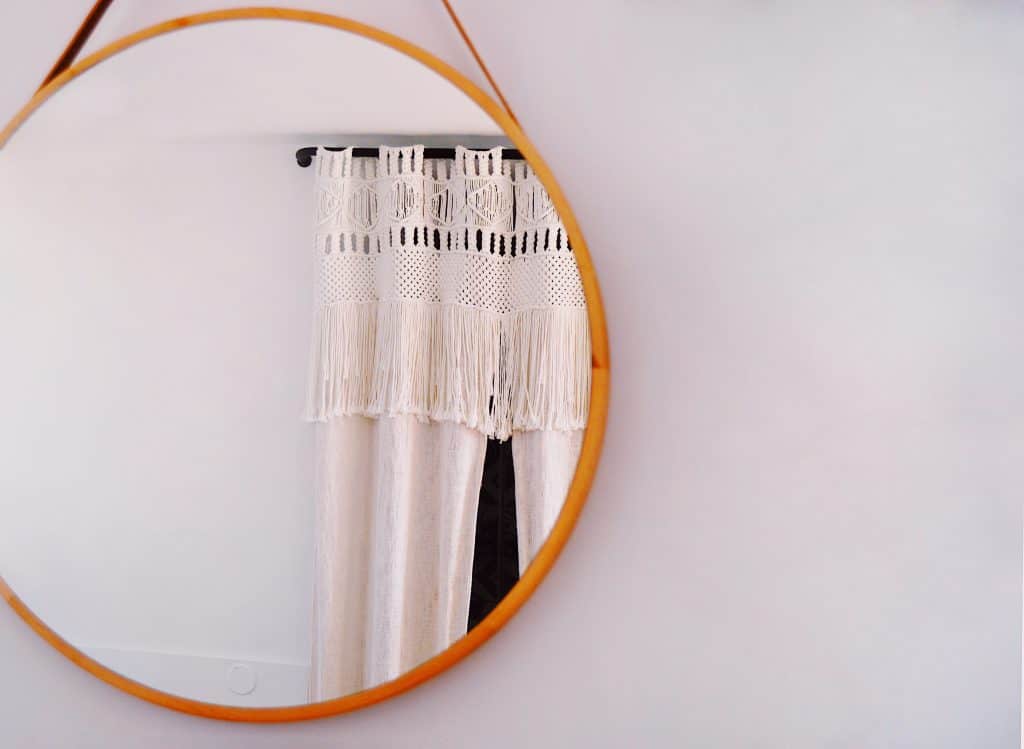 39. Hang Some Mirrors
Mirrors can make your apartment look and feel larger by reflecting areas.
40. Choose One or Two Focus Pieces
You're not going to be able to fit all of your fashion choices into a small apartment, so you'll need to narrow your focus. Choose one or two nice art pieces or furniture items and then build around those.
41. Get an Outdoor Hobby
Choose hobbies that get you outside like cycling, walking, or join a sports league.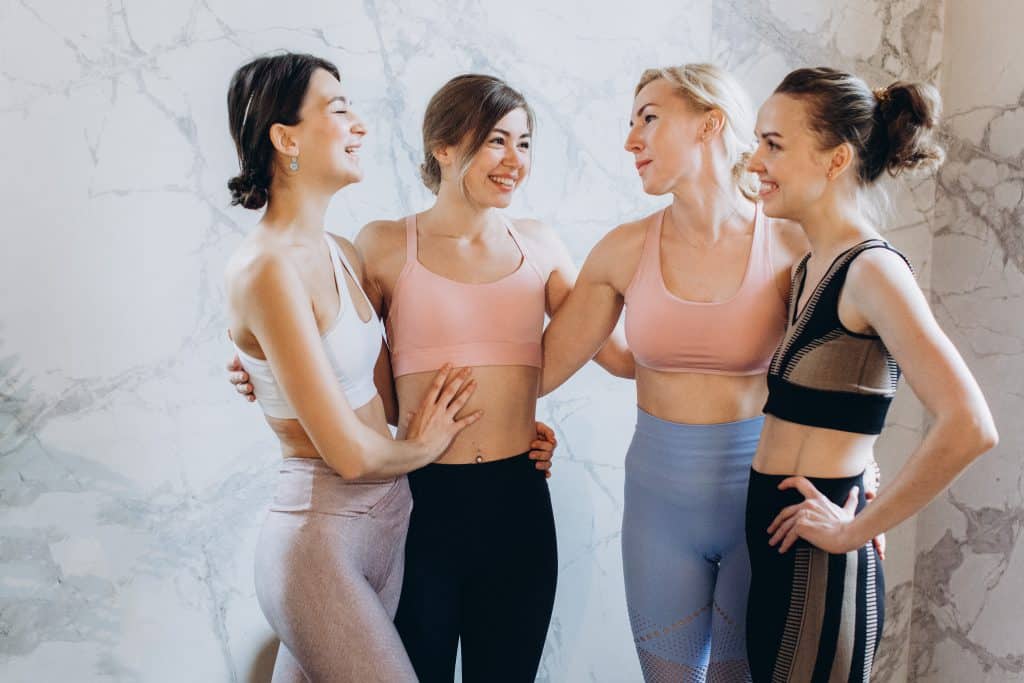 42. Get Social with Neighborhood Groups
Find a gym to join or a yoga class to attend. It's a great way to meet local people and start making connections.
43. Join Your Neighborhood Association
Some apartments have associations that make decisions on things like upgrades, management, and how to spend fees. You can be part of the process.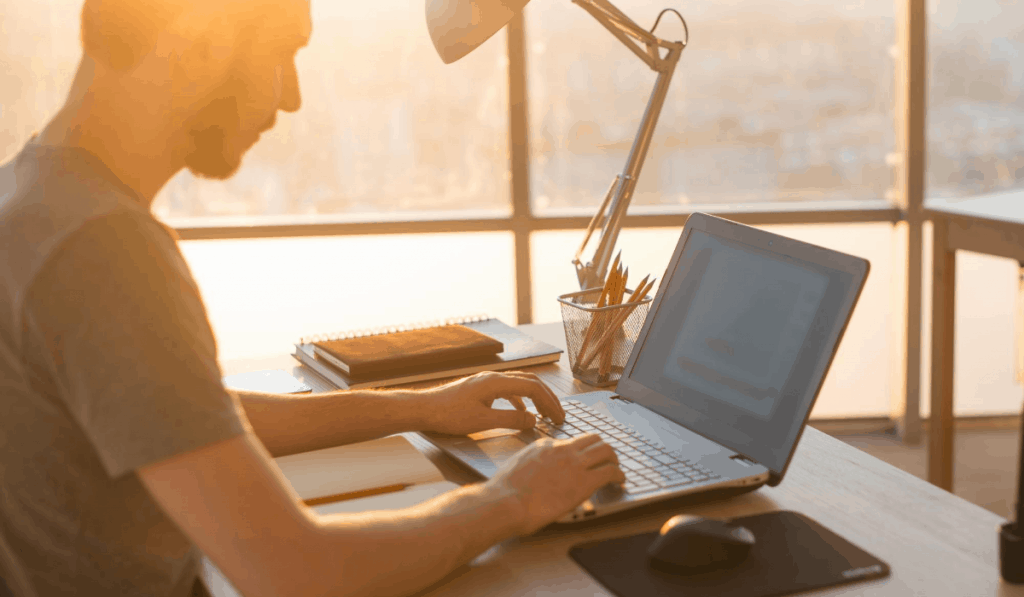 44. Work Near a Window
If you work from your home or spend a lot of time at a desk, make sure it's near a window so you have a good view.
45. Paint
A lot of apartments come in a dull white. Add an accent wall or paint your walls a warmer color to add some mood to your place.
46. Talk to Other Residents
Get an idea of who lives there and what life is like.
47. Look at Multiple Units
Ask if there are other apartments available in the building. Choose the view and layout that you like best.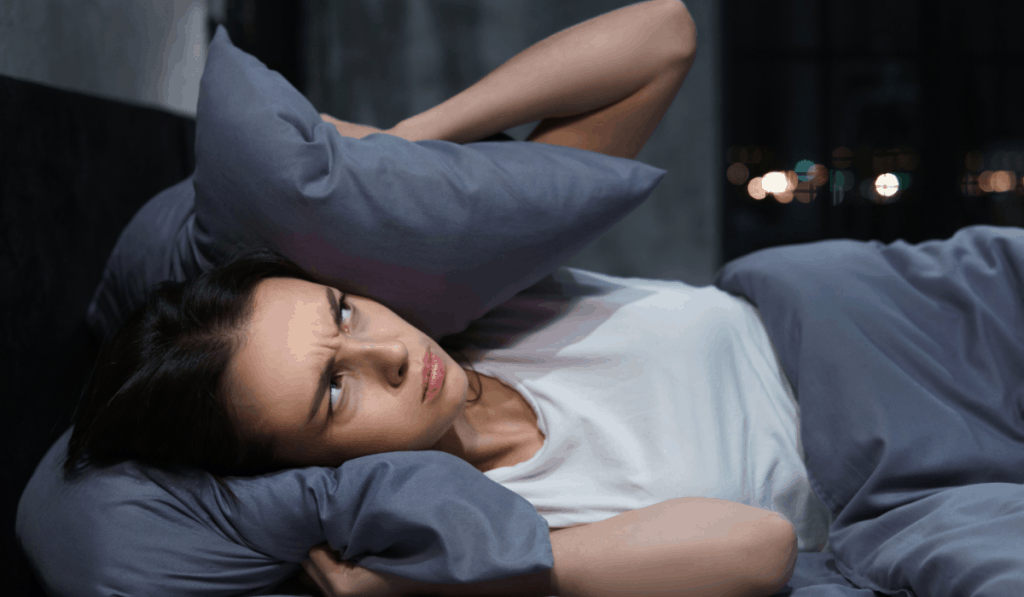 48. Be a Good Neighbor
If you hate hearing your neighbor's classic rock, then keep in mind how you're treating your neighbors as well.
49. Know the Rules
Study the rules before you move in to avoid the frustration of weird regulations that you can't stand.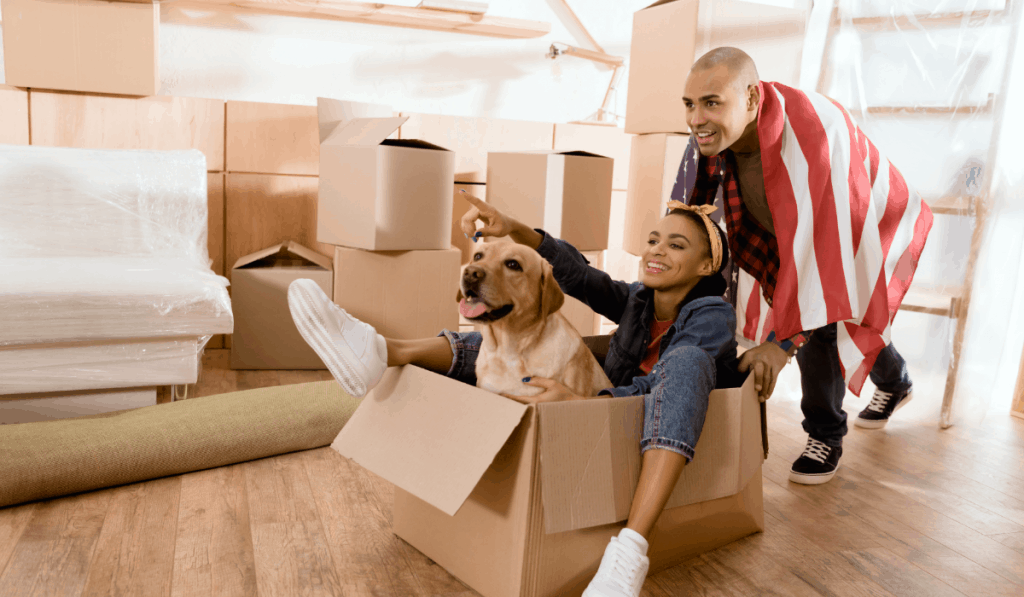 50. Have Fun!
Enjoy living in a great new apartment with everything the city has to offer.